How they look forward to Saturday mornings when I can stay home, open the door and their little squirrel friend, Mr. Squeakers, can come to play!
Mr. Squeakers is back Mom!!!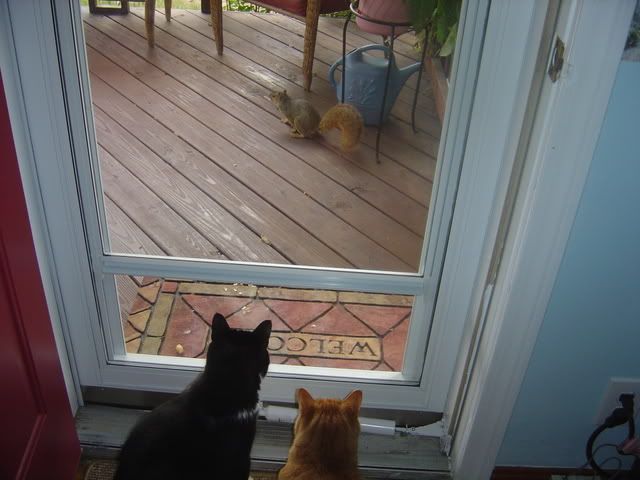 Hi Mr. Squeakers, how was your week?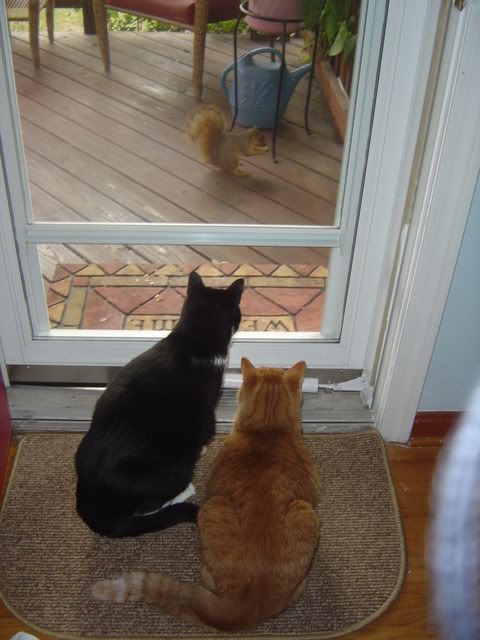 How we wish you cold come in and play!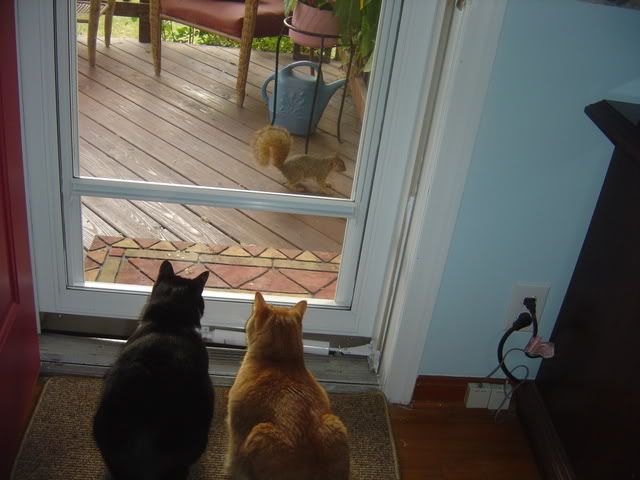 But I guess this will have to do!!