Hello,
Since I'm new here I wanted to introduce you to my furry family. First up is my 4yr old cat Tessie. She was rescued on a highway at night. She was only about 3 weeks old when they found her. When I adopted her and took her home she had an upper respitory infection that I gave her meds for.
She loves to go for car rides, she also knows how too sit, lie down, up, come and stay. I swear she thinks she is a dog
. When I'm home she is always right there next too me, never leaves my side.
In June this year I went on a vacation and my parents took her over there house to watch her. Well the day after I had left she ended up running away. My Mom was in hesterics that she had lost my cat. I was so upset becuase I couldn't come home for another week to help find her or to calm my Mom down. 9 days later we finally caught her in a cat trap that one of the shelters loaned us. She was very skinny with scratches all over her face. She is fine now and glad to have her back.
Well enought talking here is a picture of Tessie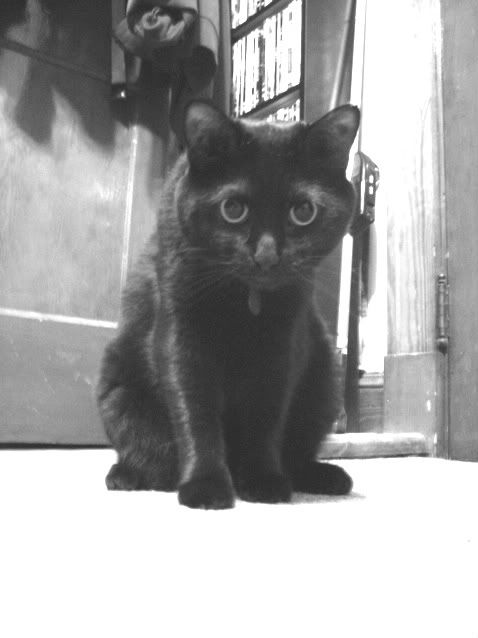 I also have a beautiful 4 yr old male chinchilla named Gizmo. He is such a sweet heart
I hope you have enjoyed