Ok, the pictures are pretty crud but they do show Kitty and Maisie being within a hundred mile radius of each other
Infact right now, Kitty is fast asleep beside me on the sofa and Maisie is fast asleep in her room WITH HER DOOR WIDE OPEN
Kitty was having an afternoon snack in the kitchen and I went to get something from Maisies room and she wanted to come out so I let her. Kitty sees her in the hall and comes back into the lounge for a cuddle!
Then Maisie walked in looked at him and went back to her room for a snooze
It`s taken us 1 year and 7 months to get this far
Anyhoo here are some pics of their progress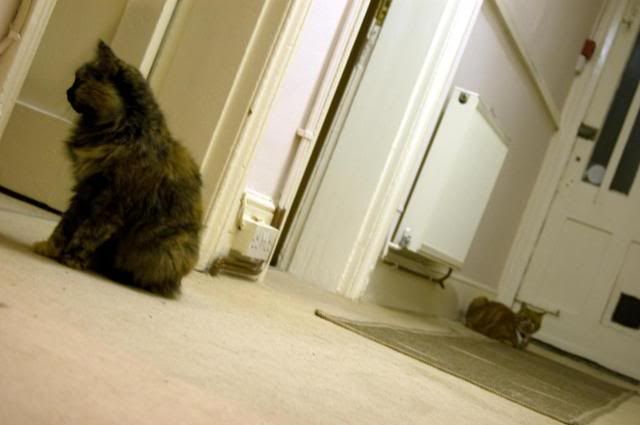 'If I just ignore him, he`ll go away....maybe.'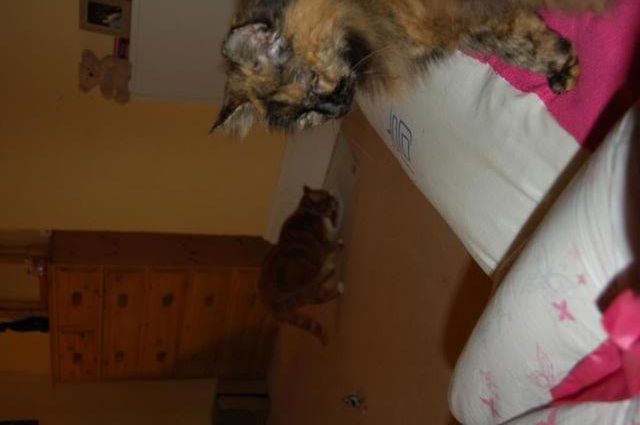 Kitty can`t resist the allure of FOOD!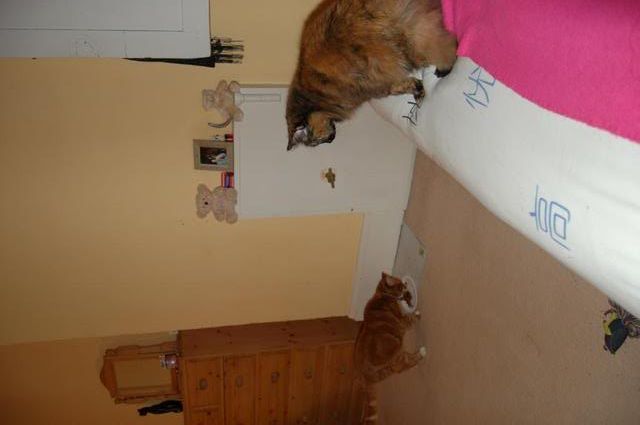 'Oi, you! What d'ya think you`re doing?!'
And last of all, the other night I turned back the covers before I went to the bathroom and when I came back I found this