Hope you all don't mind me sharing some more photos of my little princess. Everytime she looks at me I feel the urge to grab the camera
She looks at me with a look saying ' not that flashing thing again mummy' !!!
Anyway here goes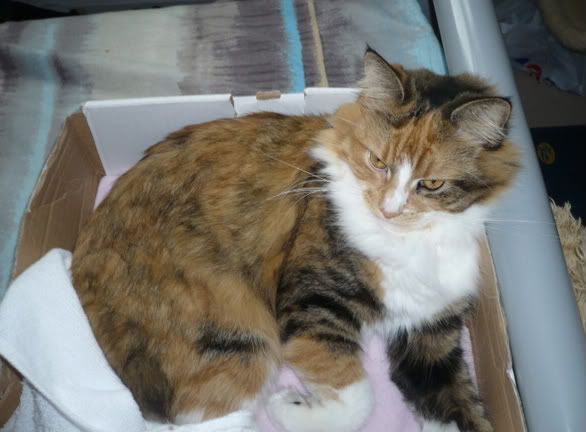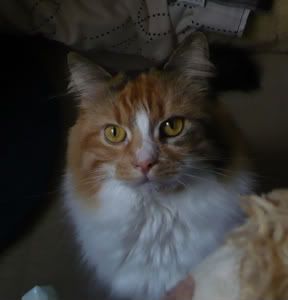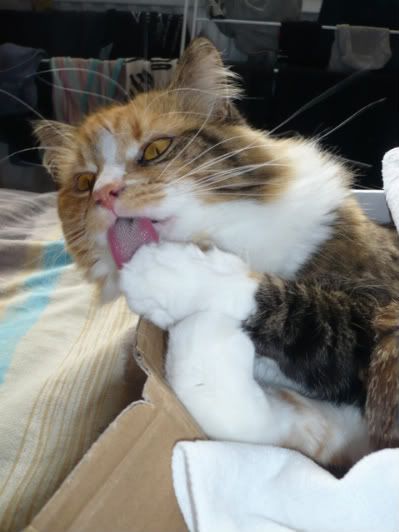 Whenever I stand like this my daddy usually tells me to pull my sock up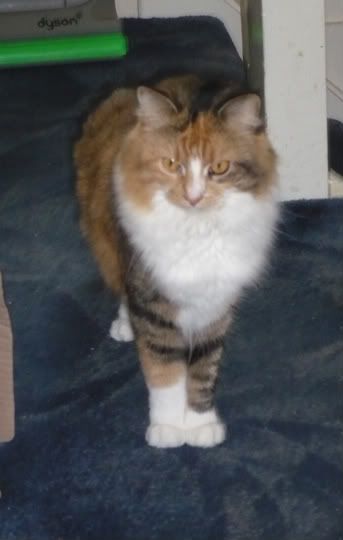 This is my little roar...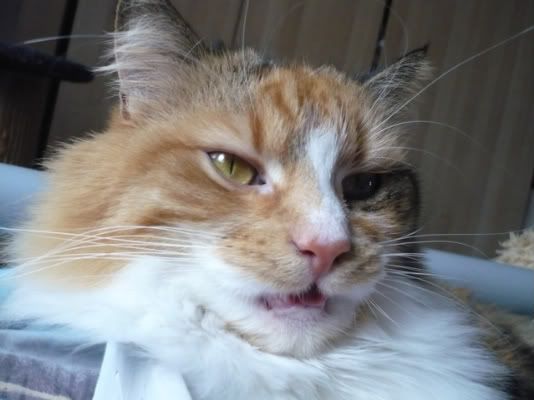 Now for my big roar...(look at my whiskers)!!!
Play time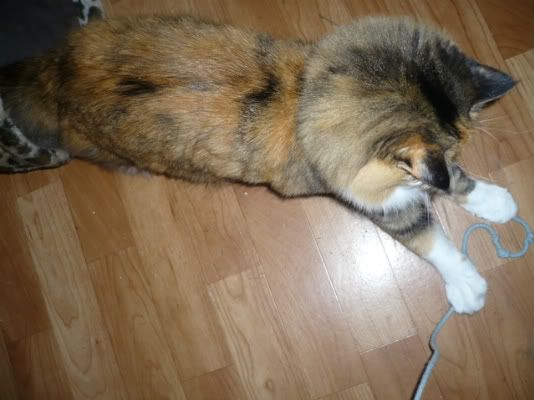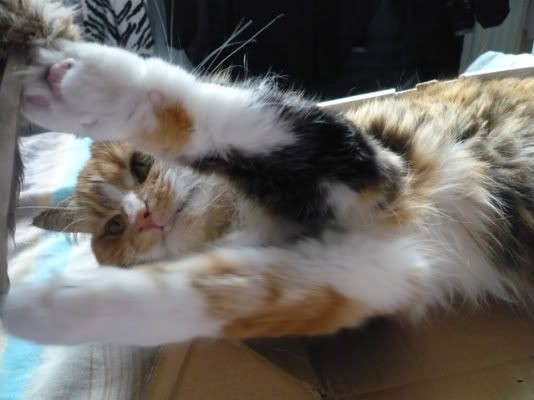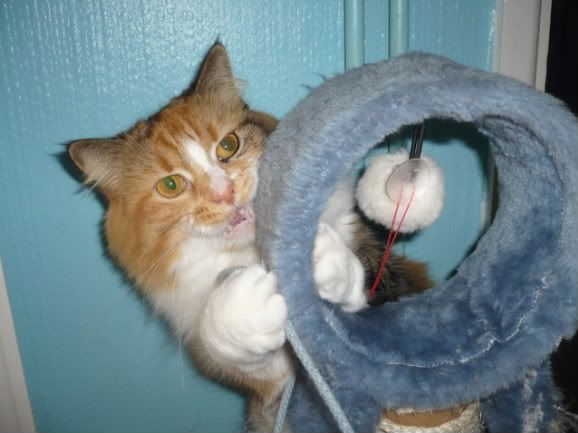 These are my favourite things to play with. As you can see I can balance them on my ears and stay still as long as possible until I shake them off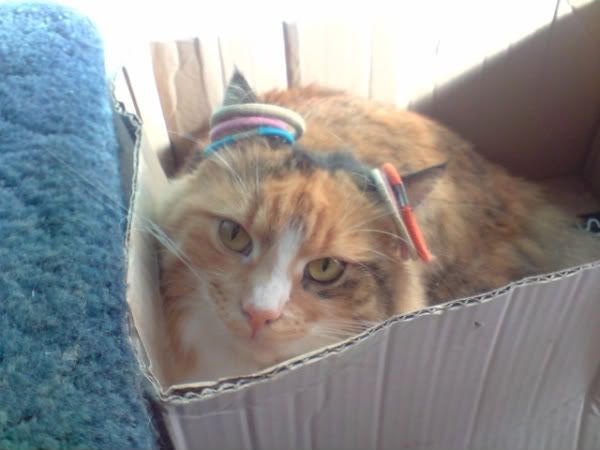 Daddy giving me a cuddle for being a good girl after having a brush ( I only like my head and face being brushed )!!
This is comfortable, honest.....
Thank you for looking, she makes us smile every day