My boyfriend and I broke up a few weeks ago, and I had to move back in with my mother (who is very allergic to cats). Im probably only going to be here for 4-5 months, and I couldn't bare to part with Fasa, so I managed to find someone who will foster him until I find my own place. She's comming to pick him up tommorow. I'm going to miss him so much, but I know that this is whats best for him since right now he's not allowed out of the bathroom because he makes my mother sick.
Here are some pictures that I took when I had him outside today for some excersise. He looks so much better than he did when I found him.
This is when I first found him.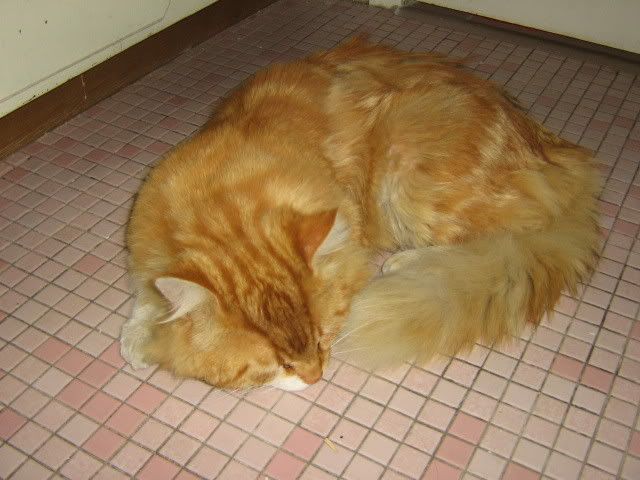 And this is him now.