i am so sorry that one picture is SO big! i have tried to make it smaller 3 times already! i have made it smaller on photobucket but it is still showing up the big one!
hi again,
here are some pictures of my other furry kids!
iorek, 7 month old, samoyed puppy
one of his favourite places to sleep, until he got bigger!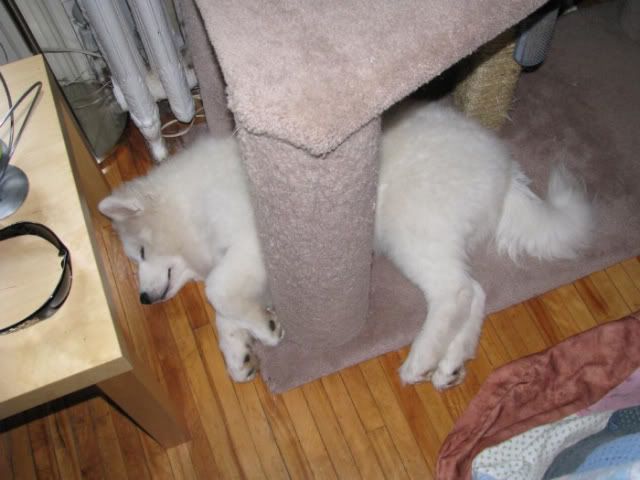 fawkes (with me, please ignore me!), 1 year old, sable ferret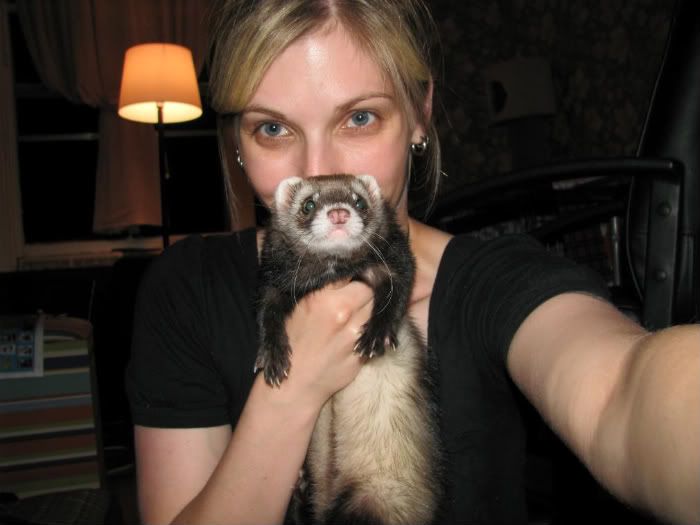 fred, 2 1/2 year old, cinnamon sable monster!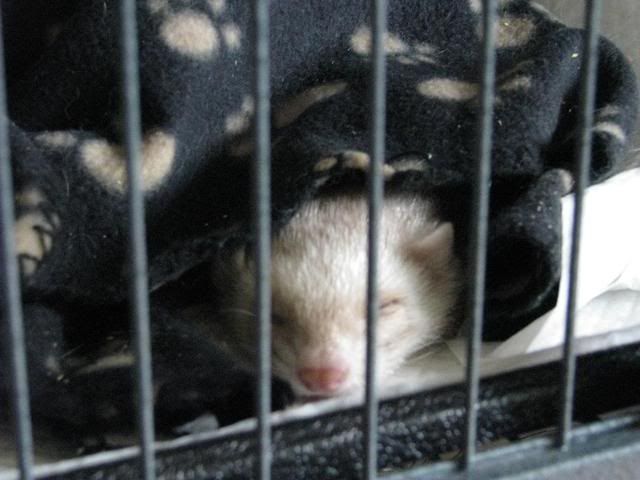 fred and fawkes (with me again!) showing the difference in size!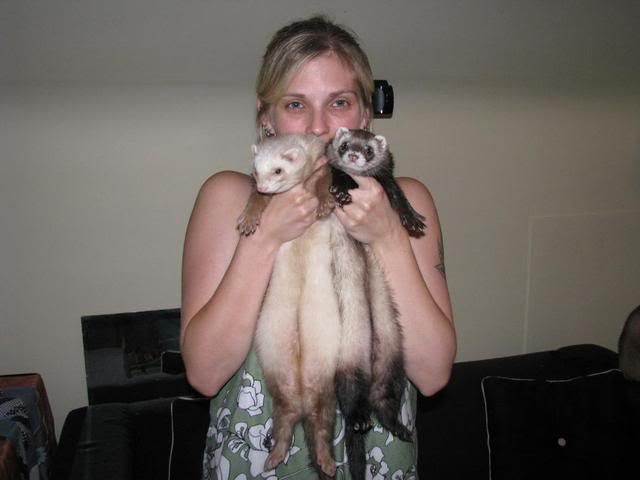 they are all such cuties! i love having a multi-species home. they all bring their own special things to the mix. it is great!