Me? A speed freak?
When me, my mom and my friend went to Wales me and my friend went galloping off together, and I managed to get 19 videos out of it
But don't worry, I'm only posting the one.
Here are the horses we rode first though...
Badger
Chester
Pepper (the ride leader was on this one)
Milly
And the action!! ---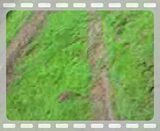 We were going along and I was only doing it 1 handed
But Pepper decided to jump a ditch in the ground...Luckily I wasn't going the same way as I probably would have fell off
Enjoy!