Sooty is spending the next 24hours with me
I seem to be acting as his legal gaurdian now as no one wants the poor boy and the woman who has him upstairs can`t really look after him properly.
So tomorrow he is going to the vets first thing for a de-matt but he has to be starved tonight and because this lady would probably forget, I have him in the office at the back of my flat for the night. This is the first time I`ve been able to get half decent pictures of him. The back here is very secure so he has been out doors for the first time in months and had a blast!
A-hem! Without further ado, I present SOOTY!
He got a bit over excited and was trotting about like a shetland pony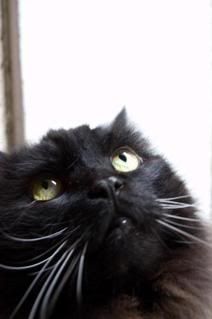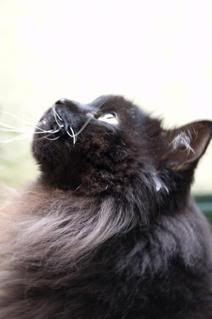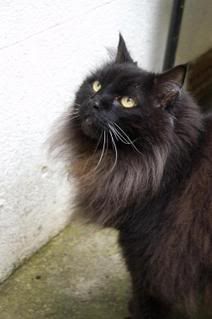 Isn`t he handsome?! He reminds me of Riley and Wicket
I wish I could have him