It has been too quiet and empty here since my sweet Samantha went to the Rainbow Bridge. I have looked for a pair of new kitties all over and I found the perfect two kitties right in my area!
I am happy to introduce to you my two new Siamese cats, a mother/daughter pair named Milly and Izzy. Milly is the mom and she is a 3 year old seal point and Izzy is the daughter, she is a two year old chocolate point with a fluffy tail. We just brought them home last night, but they seem to be adjusting well already.
Izzy is on the left and Milly is on the right.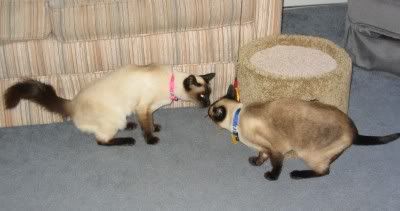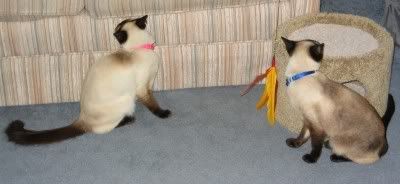 You can see how poofy Izzy's tail is in this photo.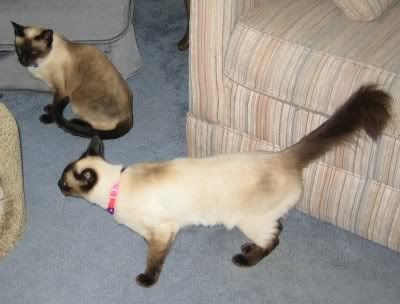 You can expect to see a lot more photos of them in the future as they settle in.