Riley and Xander both had a bath today
Riley was due for one, he gets one every 3 or 4 months because his long fur gets smelly, so I figured we would give Xander one too! He wasn't as calm about it as Riley but he did very well, and didn't use his claws or teeth!


Here are some before pictures. They were snuggling on the couch together for a few minutes!




And then here are the after pictures! They are still drying off


This one looks like they are saying "did they get you too?"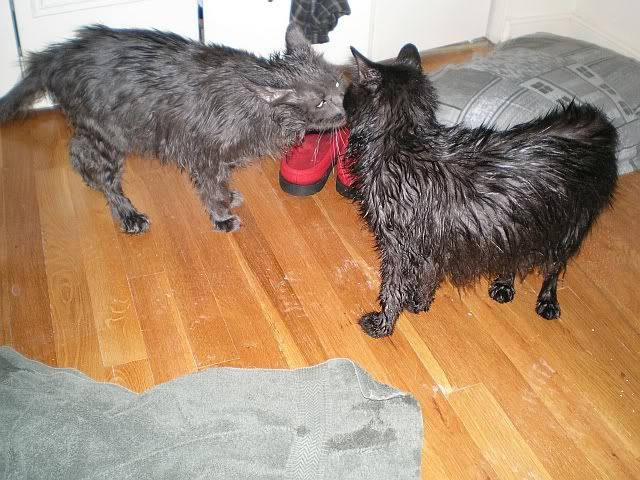 Riley looks thrilled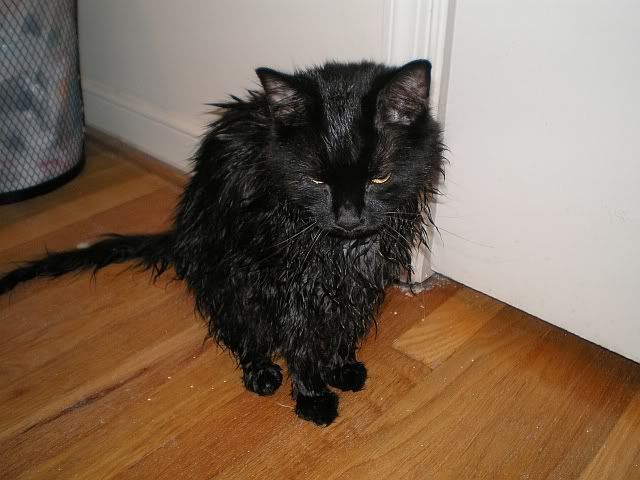 this pic of Xander cracks me up!


They smell much better now
I used Earthbath cat shampoo which has a wild cherry scent. Riley got conditioner too because he tangles so bad.