Took a few random pics yesterday; here they are!
Griffin, aka King Kong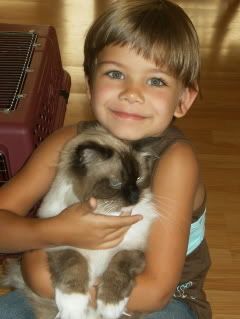 Bastian with my DD

The Raggie brothers playing. They will turn 1 this month!
Blue, trying to give Adam the stare-down I think.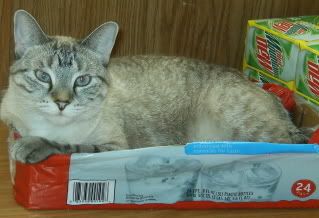 Kitty in a box!
Sprout has discovered all the warm places in the house.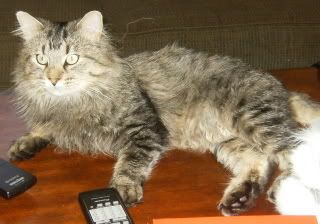 Adam has put on some weight and grown back some hair.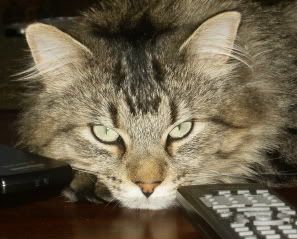 Adam has such a handsome face!