This is Cotton, my newest addition. A stray momma had 7 kittens in my flower bed the end of May. He was solid white when he was born and his coloring has changed tremendously. There was 3 solid black and 3 striped tabbies, some long hair, some short. He is long haired and has the prettiest blue eyes you ever seen. Can someone please tell me what the proper coloring he is?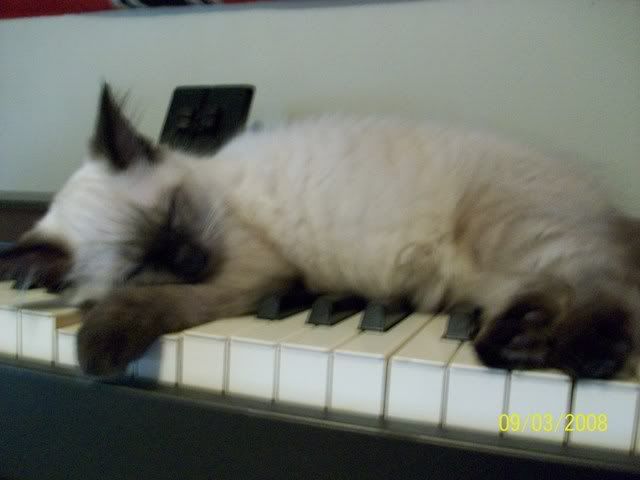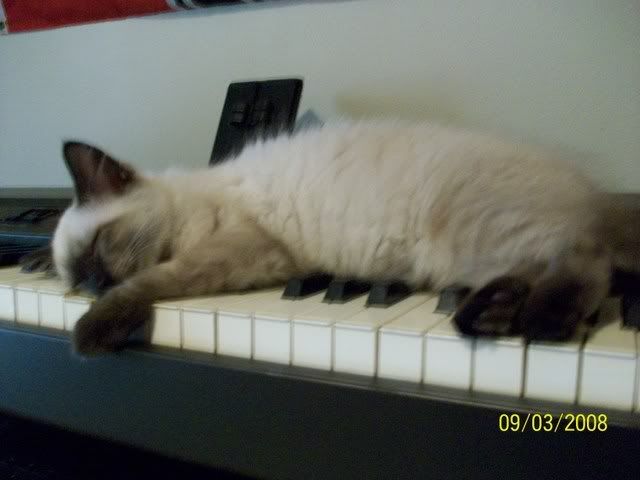 Here he and Prince is tickling a little ivory while mom is on the computer!!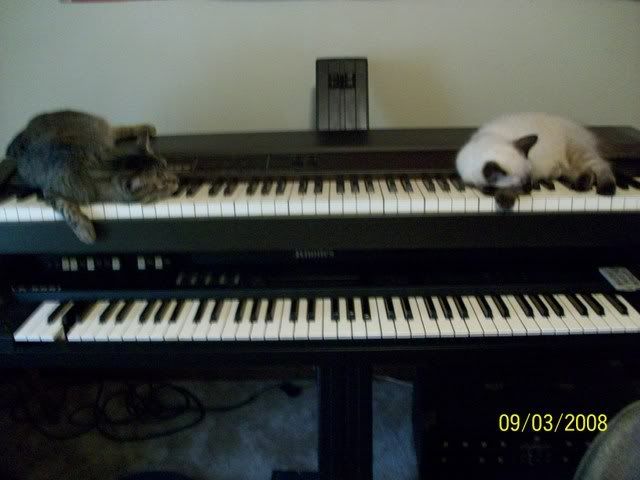 They play and sleep on the keyboards anytime someone is on the computer!!