Sorry for the repeat post , total dope and forget there was a seperate bit here lol
Yesterday morning we saw an add of free cycle for a kitten for offer (Free) so we thought about it , after all we have our kittens Jinxy and Benson..when we figured no one else wanted him we had him. By 5 oclock the same day we saw the advert he was in our arms.
He has been flead and wormed , smells nice , coat is in excellent conidition and he is 12 weeks old!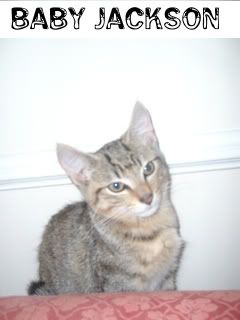 Jess x