Peaches at the vet: "I ain't staying up on that table.... I know what they do to you up there!"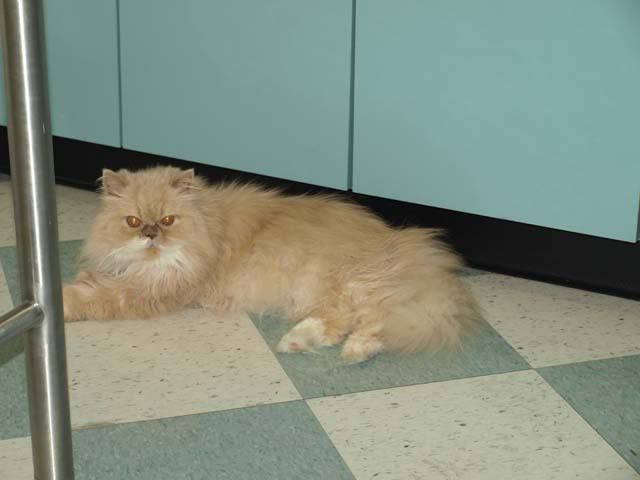 Maxx: "I'm a big, ferocious black bear!"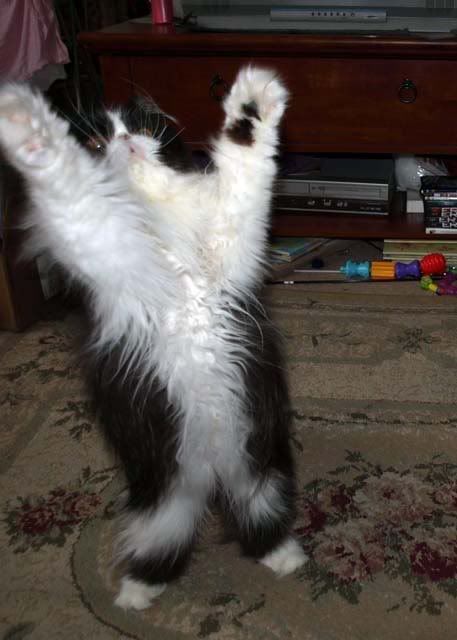 "It's a bird... a plane... Oh wait.... maybe it's just a fly."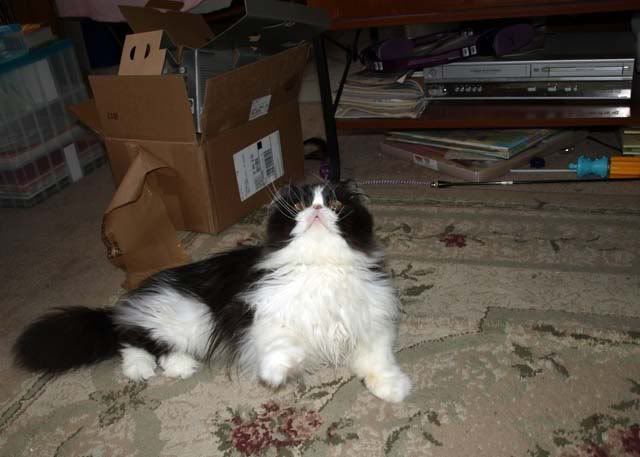 Peaches' book cover pose. Not sure when the book is coming out though.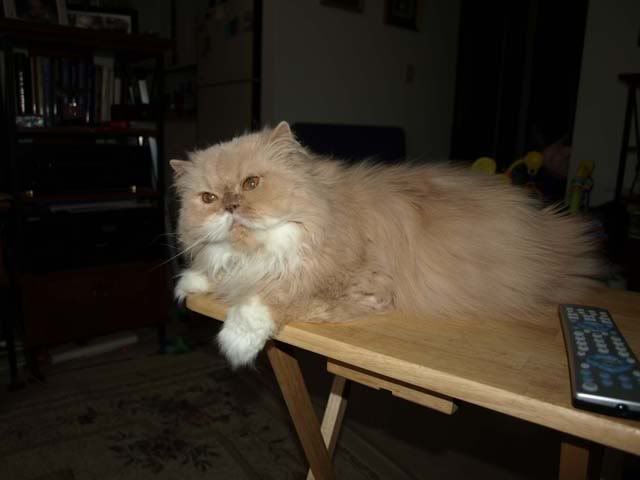 "Hey... Maxx... whatcha doin' down there?"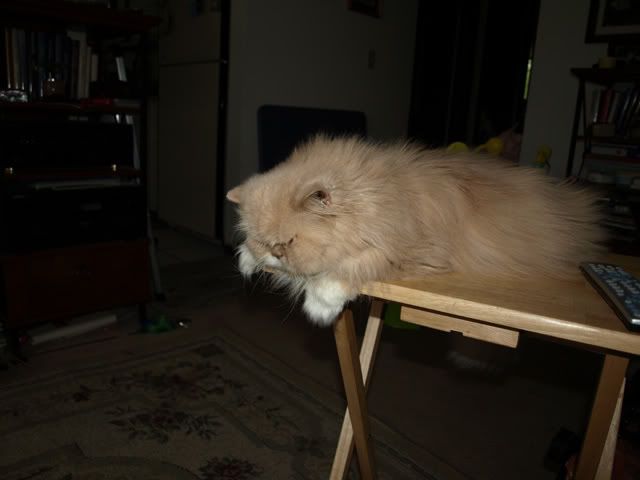 "It's mine and you can't have it!"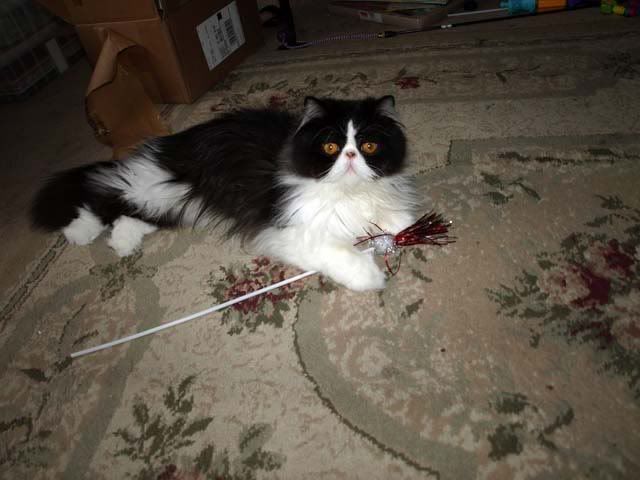 "It's all clear up here. I think I'll claim this space."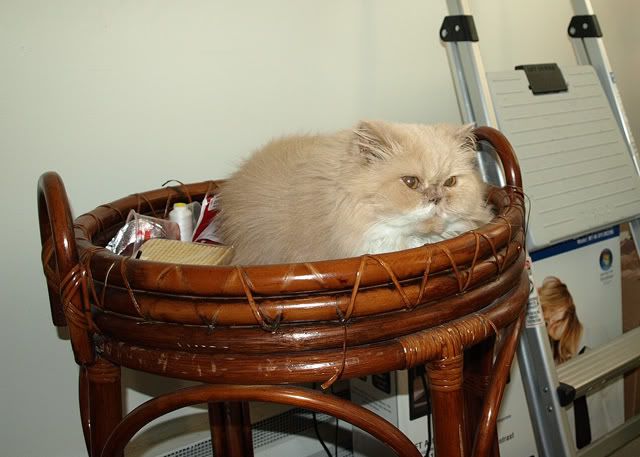 "Good day for a nice relaxing catnap away from that pesky boy, Maxx."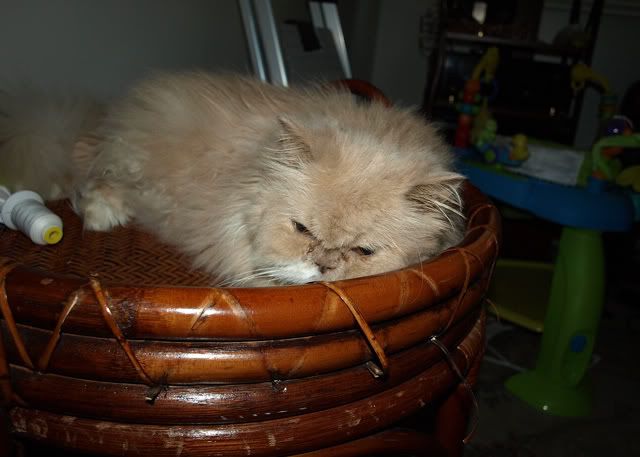 "Oh good Lord... spoke too soon. Hey Maxx.... there isn't room up here for two."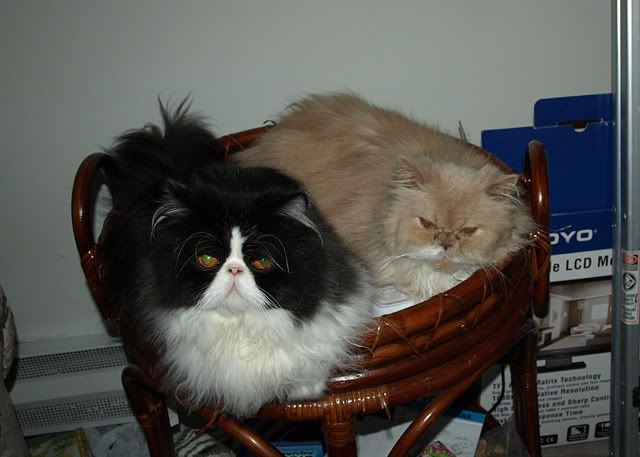 "Ahhh... I love it when I win a good old fashioned game of King of the Hill."
"This looks good. Mom must have put it up here for me! AND it has a fun looking toy in it too! BONUS!!"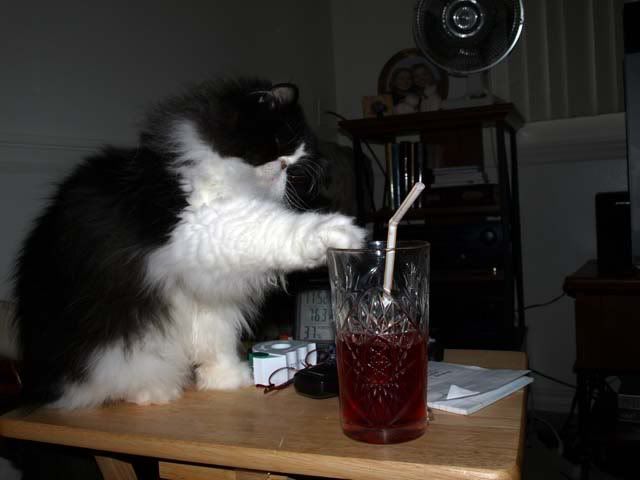 "How do I get the drink to come out?"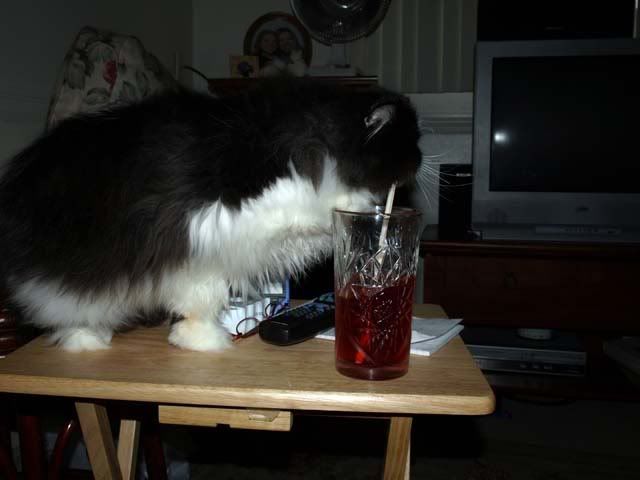 "Mom, I heard the doctor say compression will help the pain and swelling from the surgery. So I'm laying on your legs to help you out! It's for the best!"