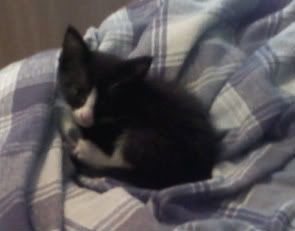 This is the kitten that I found the other night he is SO tiny!!! Right now I am calling him Little Man because to me he looks like he is in a tux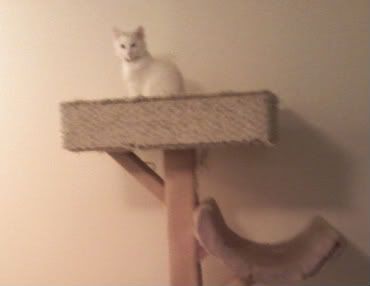 This is my baby girl Flower playing on her new 6' kitty condo she has already torn it up pretty good
I'm just happy she likes it!! My boy friend got Flower for me when we first moved in together.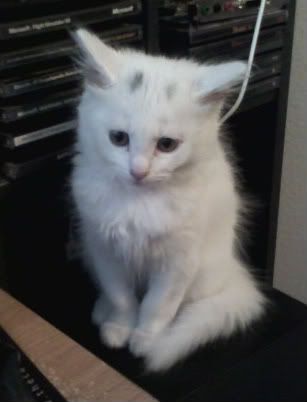 Flower when she was still little I just love this pic because she is showing off her devil horns!! (thats what I call her little gray spots next to her ears)
Thats Belle she LOVES coat hangers! Always a good helper when I am doing laundry! Belle showed up in my back yard when she was about a year old and she weighed 2lbs, but I took her in she is a small kitty and her fur is super soft!! i think she is part rabbit!
Here is my baby girl cuddling up with are pup Comet!
and last but not least!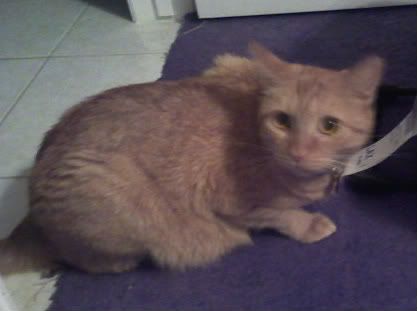 TigerLilly!! She is my purr baby and she has put on alot of weight!!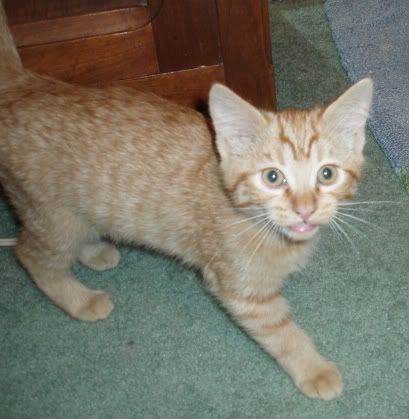 TigerLilly when I first found her! I watched her be droped out of a car on my way home from work one day and saved her!! Hard to tell its the same cat! She has gotten so big!!
So thats my family!