My foster boy Chance is boarded here till he finds his furever home. This place is run by a lady called Phyllis, who has converted her house into a cattery where people can come in to visit the cats and hopefully take one or two home


This is the main hall of her house, where the cats up for priority adoption are housed during adoption drives.



This big boy Ash has beautiful blue eyes (which are slightly crossed).. So endearing!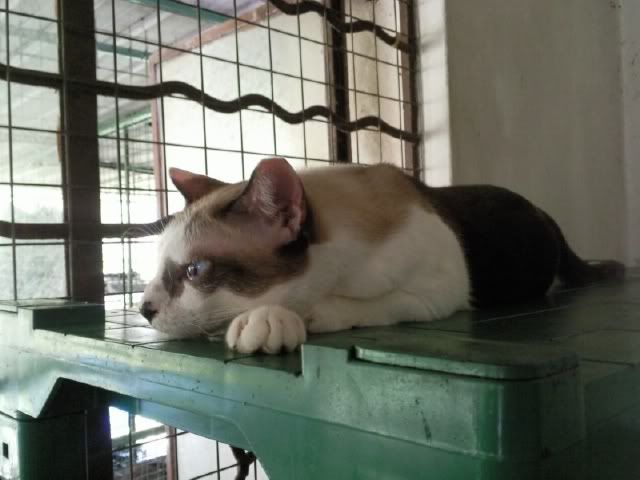 Two kitties checking out the carrier Chance came in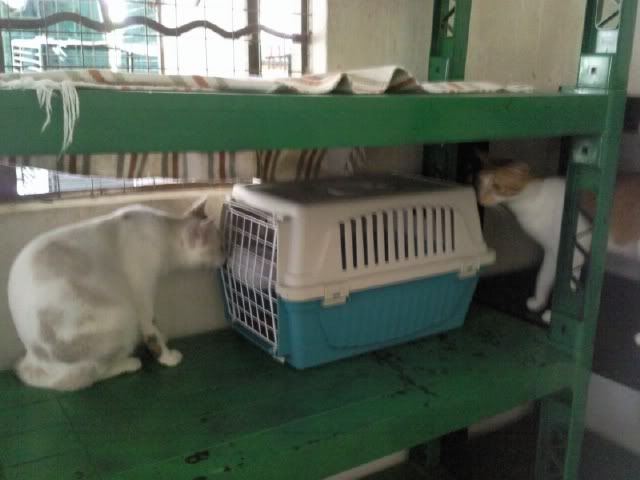 Such a regal pose!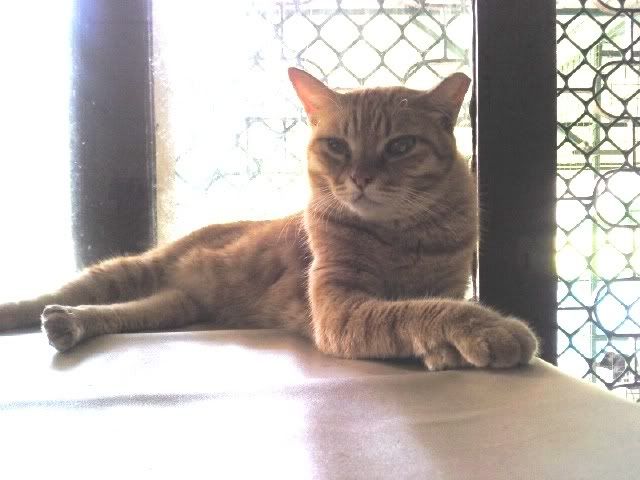 This grand old dame of 11 years old is usually bad-tempered, but she came to accompany me when I was sitting alone outside, and even let me clean her face