I caught Pixel and Bamf snuggling. Actually, Pixel is cleaning Bamf. And it was so cute...
And, I need help! I've taken a few more better photos. I got out of my computer chair to scold Pixel (and by scold, I mean remove from the general vicinity of the issue) for trying to eat wrapping paper, and she immediately hopped into my chair: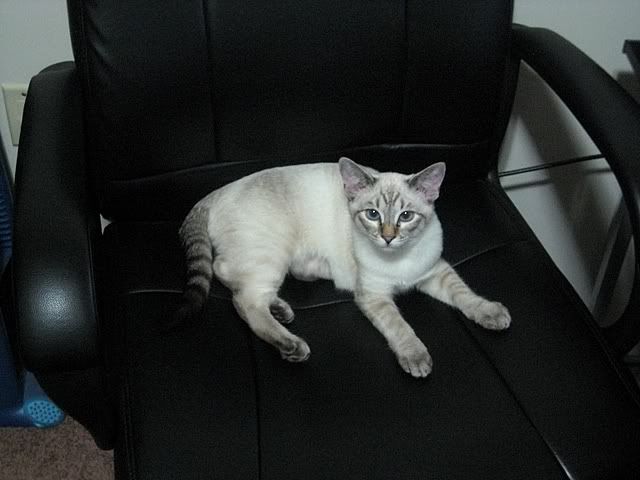 I guess she thought that she could "help" me finish my homework by, you know, keeping me from doing any homework at all. I think she looks like she is smiling.
Bamf followed her shortly:
So, the question here is... Would you enter one of these in this month's contest? If so, which one! I thought it was so cute. Plus, they are very helpful. I got lots of homework done while I was petting them and taking photos. I promise.