Here, as promised, are the photos (plus bonus videos!) of my kitties with our new toys from Momofmany. We bought them to help support hissy during a really hard time that her family is going through. Check out
this thread
for more info!
Wut... is this thing?
Aiiieee, I must kill it!
Whew. I think it's dead now.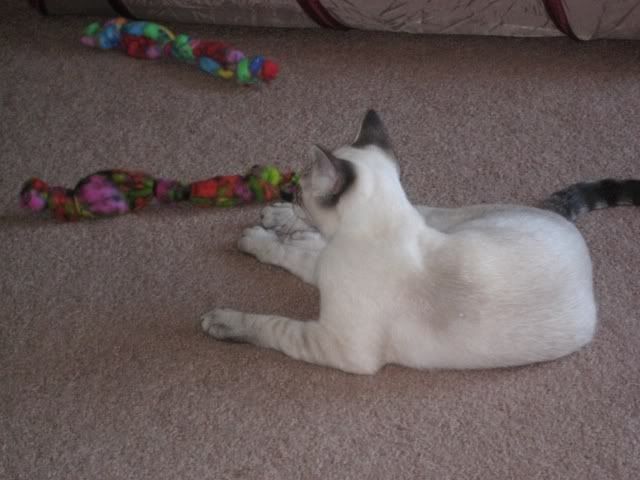 Haha, mine! Mine, mine, mine, mine, mine!
This smell is relevant to my interests.
OHMYGAWD, it moved!
Where it go?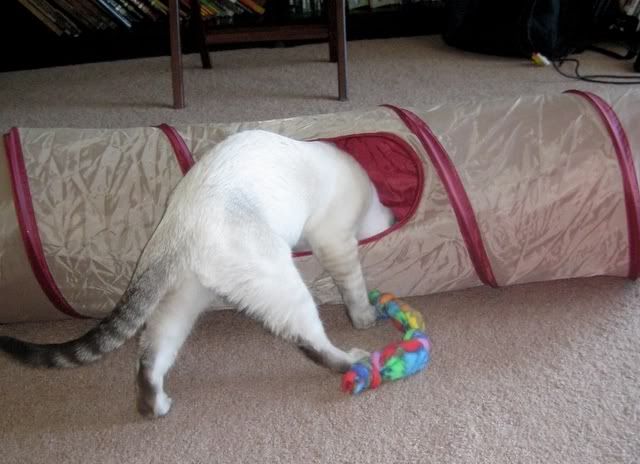 Stoooole it!
Um, no dad. I am tired of that thing.
Well, okay, maybe.
Here are the videos! You might want to turn down your sound because the air conditioning was on and it is very loud, just like a hum through the whole thing. They are about 30 seconds long.
Pixel plays with Catnip Ball and Catnip Buddy!
Pixel fights the Catnip Buddy! You can hear me giggle in this one.
Also, two bonus snuggle photos, and my kittens rarely snuggle:
We has a luv.
We has a DH!
Hope you enjoy!