Mattie is our resident grumpy girl. (I would be too if my previous owner had de-clawed me...). Her hair is normally much longer but we had the groomer shave it at the end of May so she'd be more comfortable for the summer. You can really see her huge spay sway in the first pic, lol.
What are you looking at?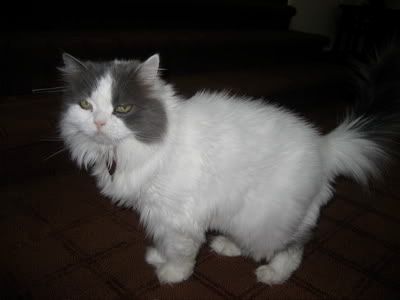 Seriously, put the camera away!
Grrrrrrrr.