Sometimes it works... sometimes it doesn't...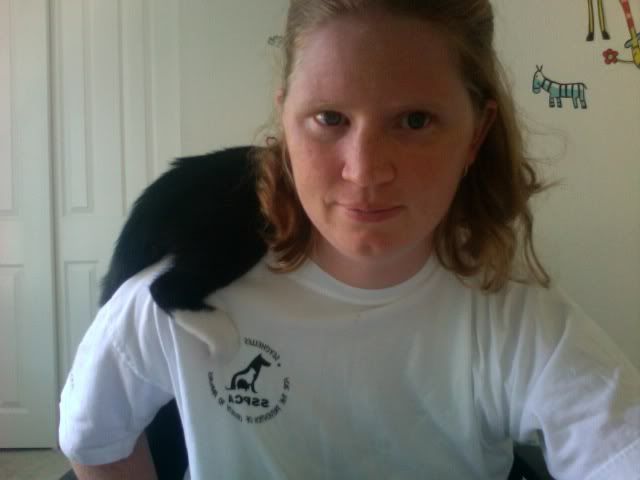 They were both happily curled up in my lap before. Now I have Sergey playing on my shoulder attacking my hair, and Frannie chasing my pen as I write and eating my textbook.
They also love to play in the gap between my back and the chair if I lean forward - one will be in my lap, the other behind me, and they bat at each other, not worrying if my sides get caught in the crossfire.
Silly kitties