Hey all...I'm still fairly new to the forums and I don't think I've posted pics of my kitty yet. Here is Crackerman! We named him after the title of a Stone Temple Pilots song.
He has a very loving spirit and loves to cuddle with and befriend everyone. He also has a cute playful side of him as well.
Here he is in a box - he loves them!
at my feet in the kitchen...waiting to be fed lol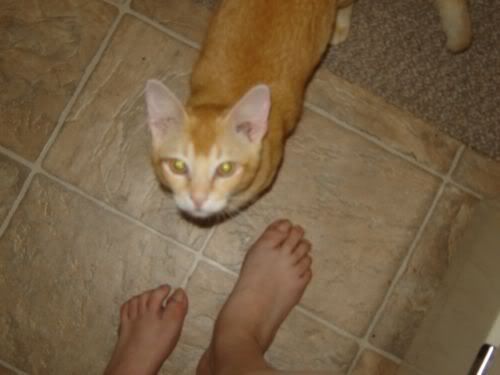 pic of me and him together. He loves cuddling next to my face
reading with momma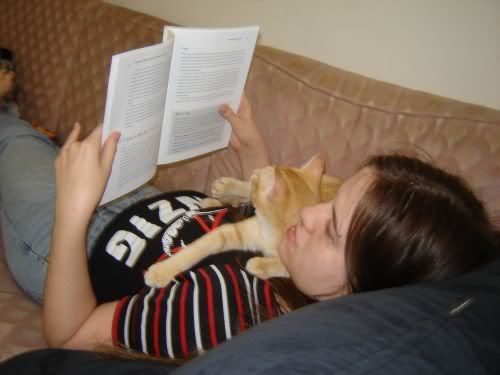 our family portrait - my bf Chris, Crackerman and me *Jessica*