My kittens are pretty helpful on a regular basis, but I can't decide which photo to enter in the contest. Really, I have two stories to tell.
I was playing Kingdom Hearts II, and I went to get something to drink.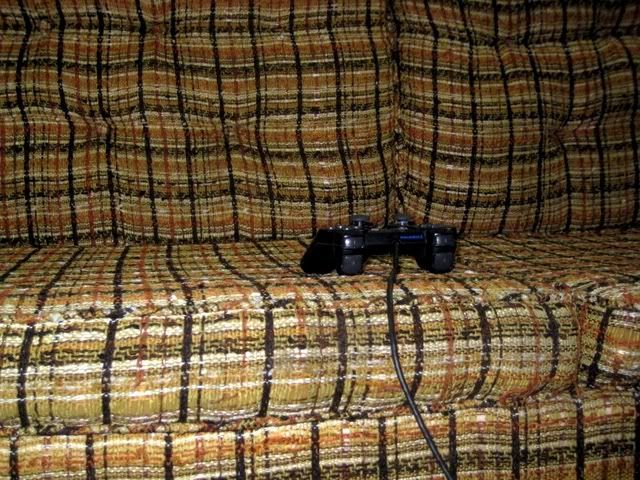 While I was gone, Pixel decided to help me play my character.
There was a bit of a tussle over who would be the better helper.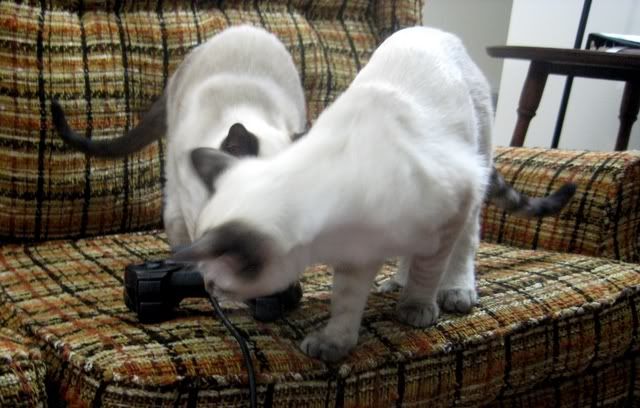 In the end, Bamf won the role of Playstation Controller.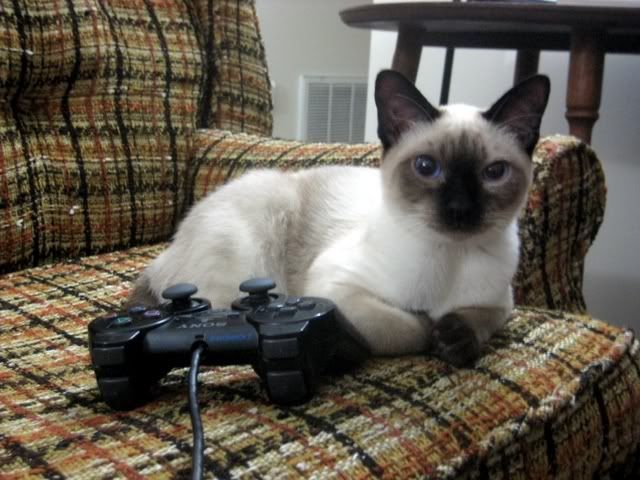 Later, we did some laundry. As you can see, Bamf wanted to protect the laundry...!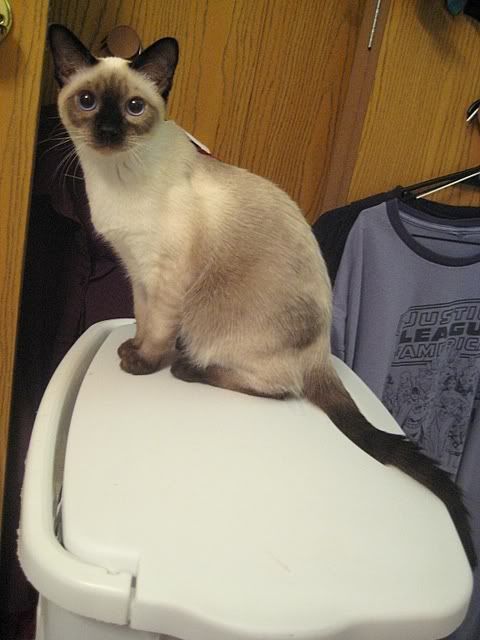 Pixel, on the other hand, was interested in helping me sort the laundry. Look, wash this one mom!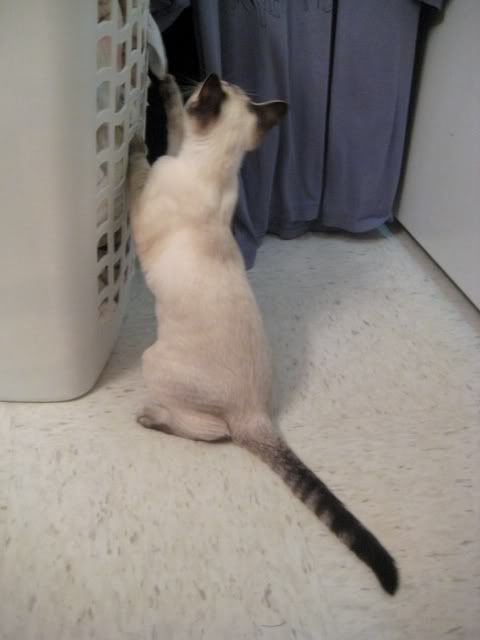 Shsee? Isht right shere! Wash bthlankie!
And eventually, Bamf hopped down to show me that he agreed, that particular blanket needed to be washed.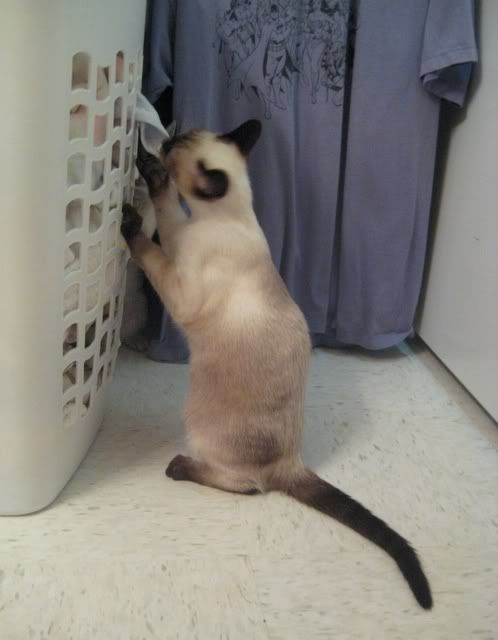 I also snapped a few more photos today, including the new cat sport, Synchronized Ugly Couch Napping.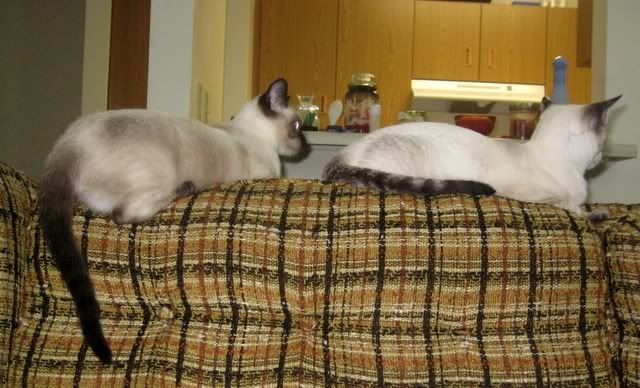 Bamf is just looking cute here.