Lovelock "Who are you calling a foster??"
"I've got my daddy right here!"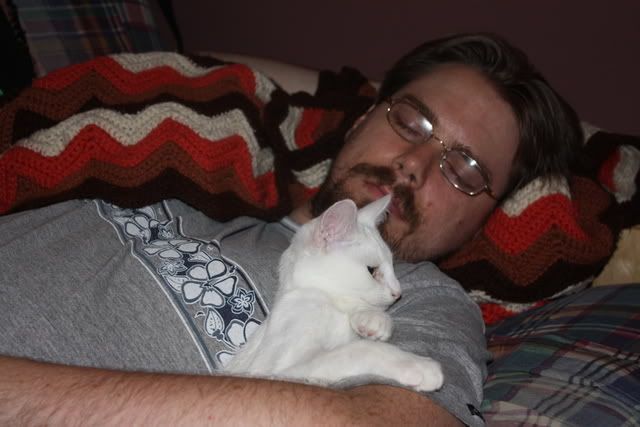 And Sparks! The lady who saved them from the shelter had to keep them for a while until we got back from vacation. When she handed them over to me, she told me that she had a hard time giving up Lovelock and Sparks because they were so sweet. Yet, from the begining, Sparks was being very aloof. We'd pet him and give him meds, and he let us, but he sure let us know it wasn't his idea!
Now look! We had a break through today!!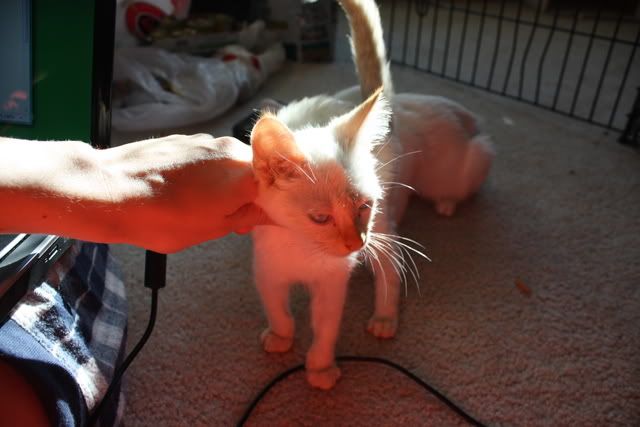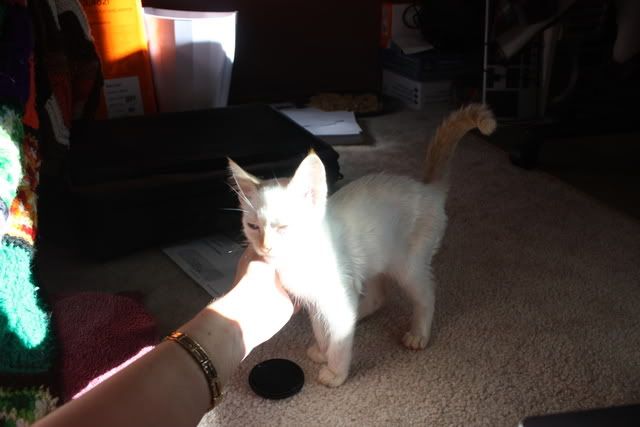 I took this picture for the health section, to see if anyone knows what is on his nose. But, it's kind of blurry. Still, you can just make out his multi-colored whiskers! So cute, they're black and white.
Sorry it's blurry, his nose was about 3 cm from the lens!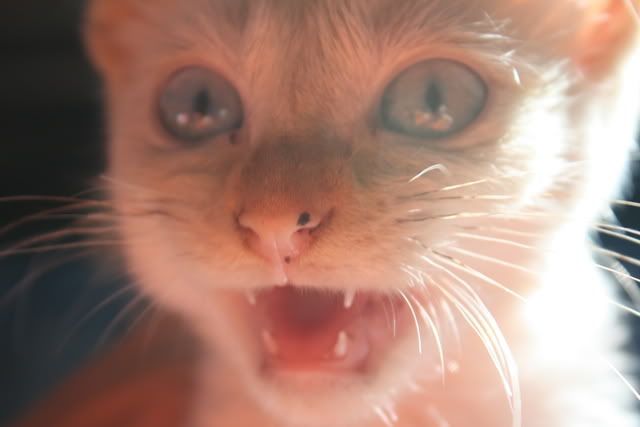 No orange kitties this time. The twins were far too busy romping TOGETHER. Which means, yes, Vegas is definitely feeling better!