So, I've had problems with JoJo and Jack for some time now... I didn't introduce them properly (pre-TCS), etc, etc... but every once in a while, they get along... usually JoJo is hissing like mad at her impetuous younger brother... he's like a kitten again, even though he's nearly 6 years old!
So, taken with my camera phone (first thing i could grab)... the two of them enjoying the fresh morning air: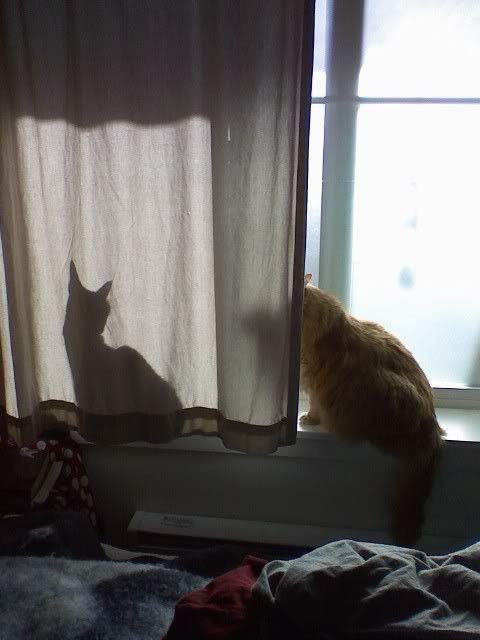 I can only imagine JoJo, "Move over there, brat, I want some window screen time too!!"
Yeah, that would be her. Jack is behind the curtain...
Enjoy!
Amanda