when we got shinobi last november as a friend for milo, he came to us with severe conjunctivitus caused by cat flu. for the first couple of months, i was making weekly then fortnightly visits as his temperature also refused to go down although his eyes healed quite quickly.
here's my brave little soldier a few days after we brought him home. sorry about the pic quality but you can just see his poorly eyes.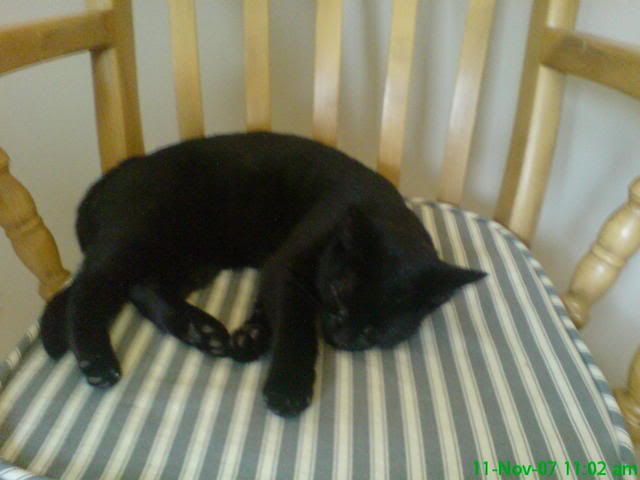 and here he is now. a gleaming, sleek bundle of naughtiness!
erm, who loves his sleep.