Here are some update photos taken today of my three! Oh and in-case the title doesn't make sense to you, I noticed the other day that our cats names, in order start with RST (Root, Samba, Tubee). We did not do this on purpose, but we think it is cool!
So here are their picture!
First off is Root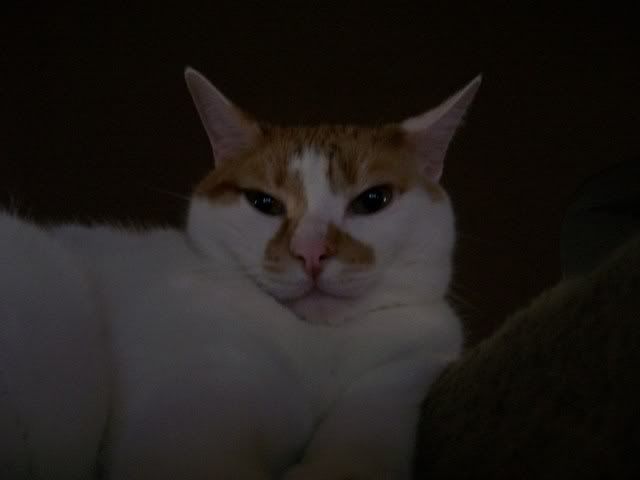 This one is kind-of blurry, but shows his overall size.
Second is Samba
Sorry about the resolve bottle in the picture, I had just finished cleaning puke out of the carpet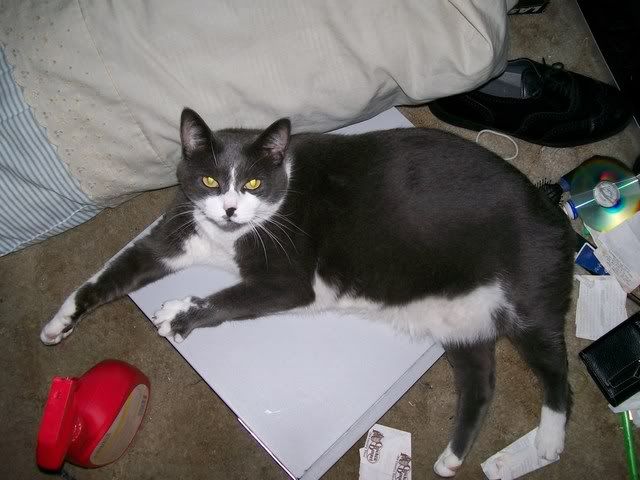 And the bottle miraculously disappears!!!!
And last is Tubee
Telling me "I didn't do it, honest"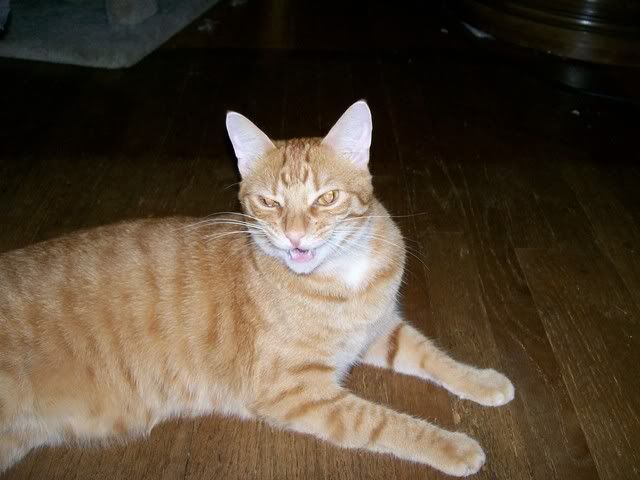 "Oh, ok, maybe I did"
Thats all for now, hope you enjoyed!!!!
Manda