Heh, 24 hours later and I'm already posting pictures again!
They're still sneezing, though three of them are at least still playing, even if they seem a bit subdued for two month olds (I only have the X-Pack to compare them to). But poor Vegas is doing nothing but sleeping on me, and occassionlly eating. So can I please get vibes for all four Meow Men?
So, if I type funny, it's becuase I'm one handed for Vegas's sake!
On with piccies!
How I'm typing: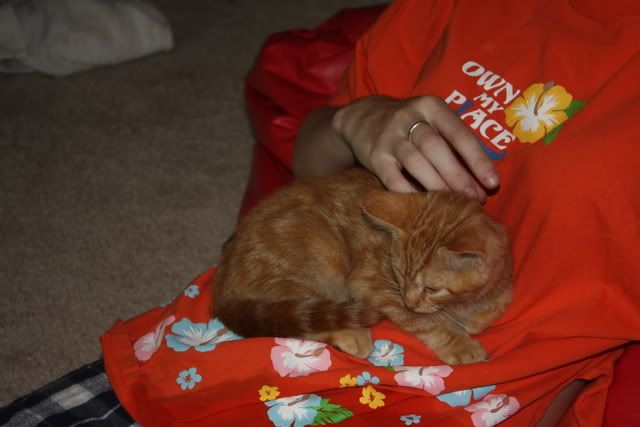 To improve their health, we're switching them to much better food! Even though it's still mstly crummy Meow Mix, they seem to like it! Clockwise from 1:00- Lovelock, Vegas, Reno, Sparks.
Poor Vegas, after eating, first thing he does is sit and wait for me to settle down so he can curl up.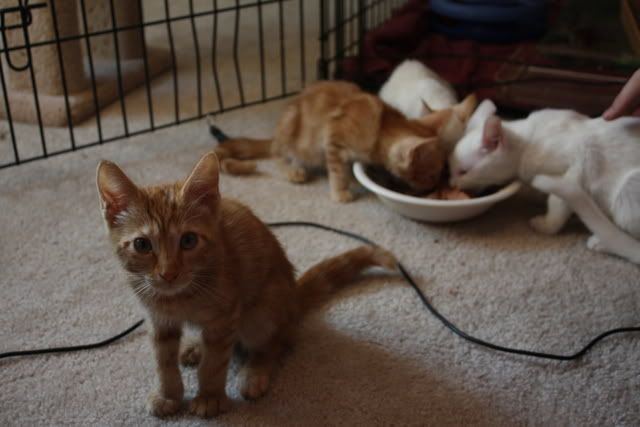 Yes, we're insane! We bought a cat tree just for our fosters. So this is "Foster Fairground".
Why Lovelock got his name. His trademark is:
RRRUUUUUUBBBBB
Flop. "Rub my tummy!"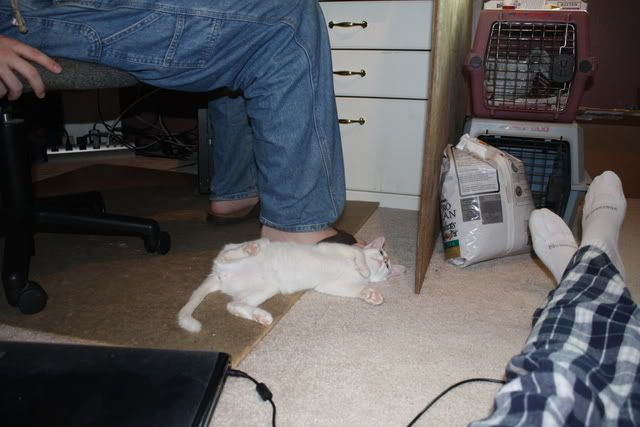 Around here, ask and you shall receive!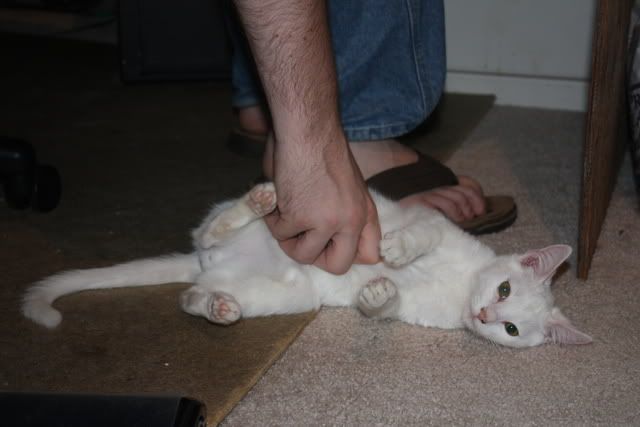 Good news, even Sparks has settled down enough to play without freaking out! Sorry it's such a great picture of the cage, best I could do one handed... (Vegas was using my other hand then too.)