The victim of the situation: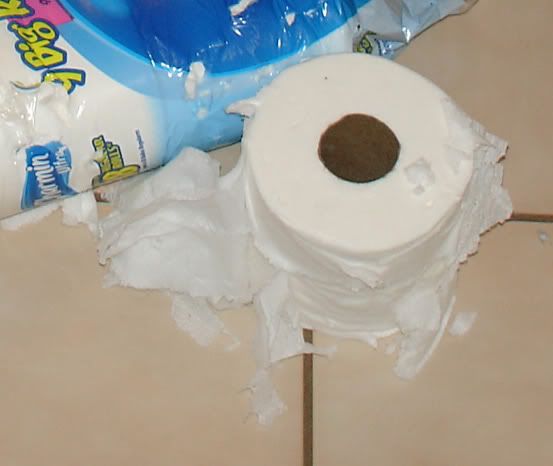 The Culprit in action: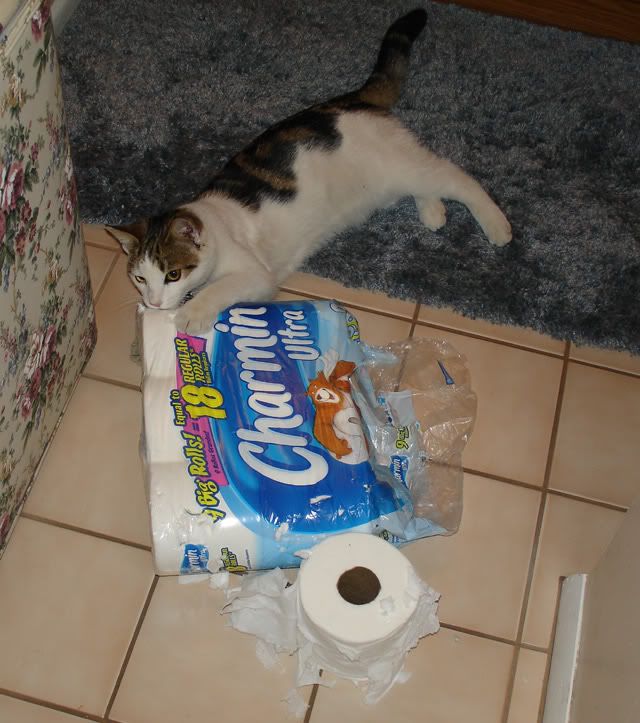 Hehe...that's what Fez does while we're gone... OR home.. doesn't matter. lol! We just happened to be home for this incident. I thought it was too funny, I can't get mad at him.
This was awhile back but found these pics and it made me chuckle!