It was a fun night - everyone was lovely, it was great to meet all the fabulous TCS ladies! The restaurant was fabulous as well - the food was so good!
L to R - Blast-Off-Girl, Butzie, Meowers (I don't know if people want their real names published, so will just post user names)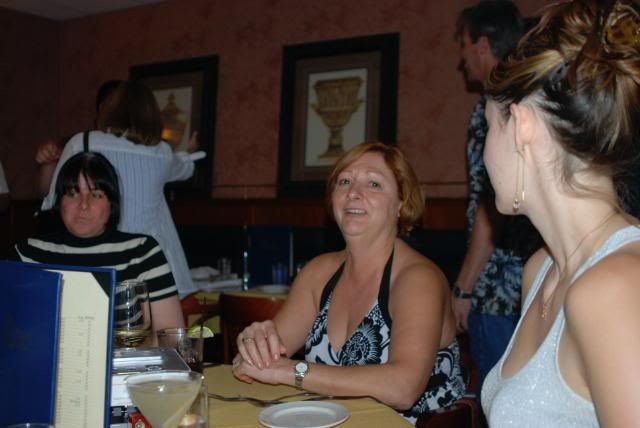 BelongsToEvie's DH, Belongs to Evie, Blast-Off-Girl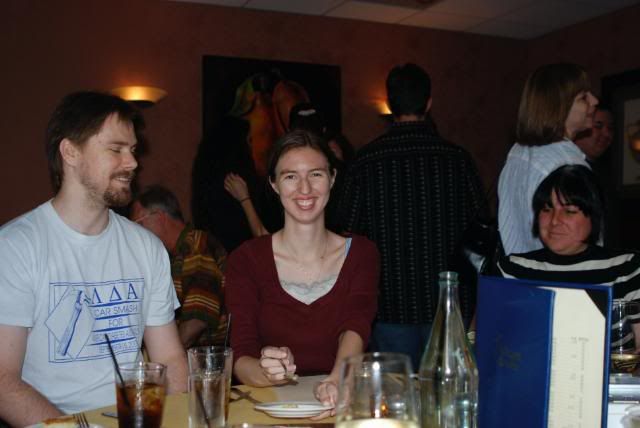 Awww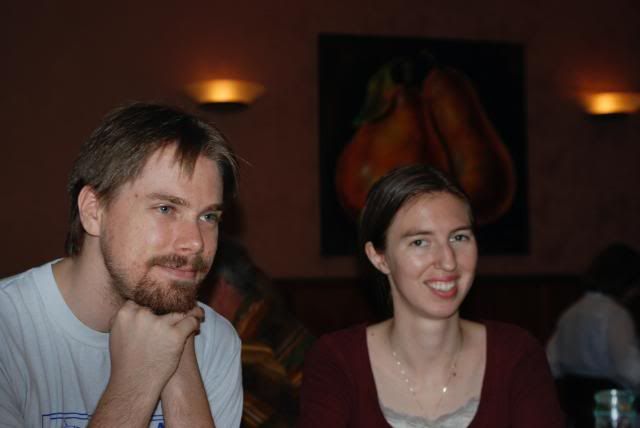 Blast-Off-Girl and Butzie
mews2much and her DH
For CarolPetunia - my San Ramon pizza (pear and blue cheese!)
And dessert - peach cobbler - YUM!!!!!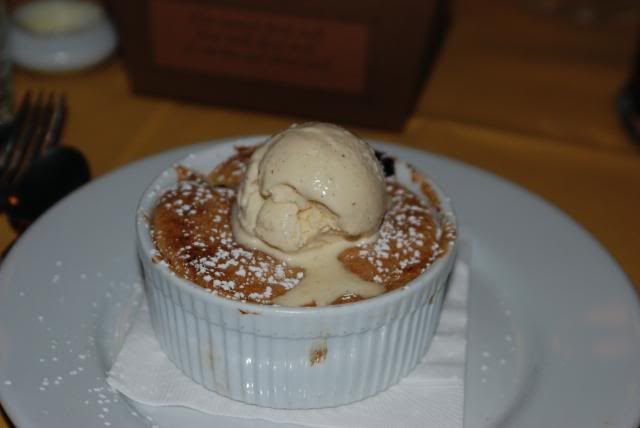 mews2much's DH's Shrimp Louie
L to R (top to bottom) - Blast-Off-Girl, BelongsToEvie's DH, BelongsToEvie, me, Meowers, mews2much's DH, mews2much, Butzie