Now just what am I supposed to do with these criminals??
Kiira (black one) and Killian (tabby baby)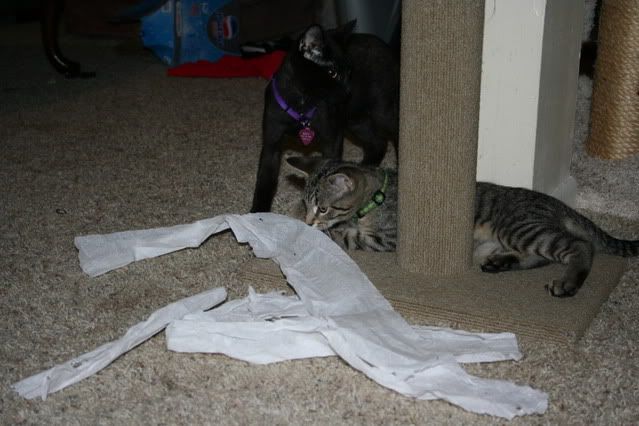 Latifah...definitely enjoying herself
And don't be fooled by the 'kitty butt' facing ya...Sable was just as guilty as the other three; she just turned around when the camera came out!!!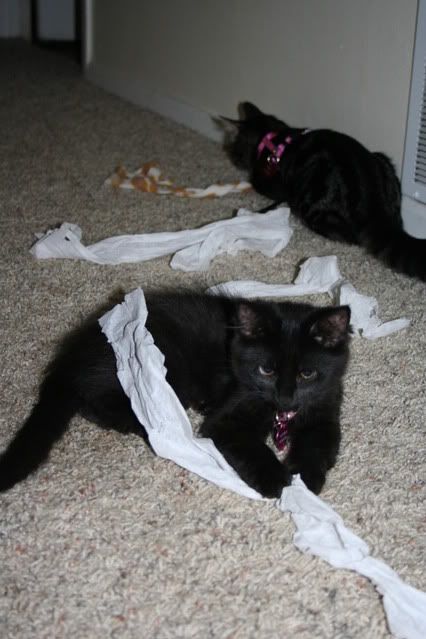 I think I mentioned in another thread that my current crew wasn't interested in TP...well, I shouldn't have said that...go figure, they just "had" to prove me wrong...