Everybody, meet my foster kitten, Chance! For those who remember, I posted in Cat SOS about a 70 year old lady who has mental illness hoarding 30-40 cats and 2 dogs in her tiny apartment.

Chance is one of the lucky ones to be rescued out without the lady's knowledge (She would not consent for any of her cats to be brought out). I'm fostering Chance till he recovers his health and gets a new furever home

Chance is 2.5 months old, male. He's got flu, conjunctivitis, ear mites, and diarrhoea so bad he cries out when he poos because of his sore bum. Despite all this, he's a loving boy, very playful and active, and frequently comes to humans for cuddles


TCS folks, please send some vibes that I will be able to find him a great furever home.

Meanwhile, here he is!!

Being held at the vet's office: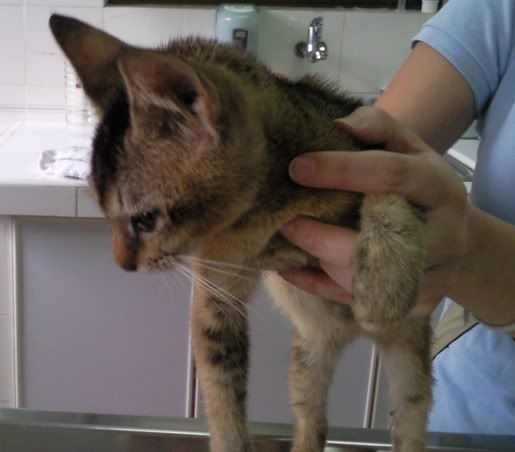 In the carrier on the way home. He was such a good boy, sat at the corner of the carrier and played with his tail or a toy, didn't even make a peep!