mum wanted to boost her ebay feedback so my sister and i said we'd buy something on her account as she is new to it. my sister bought some dressmaking shears and i found this little gem! a cat tent! cost me a whole £2.78 including p & p!
here's the boys investigating their new toy!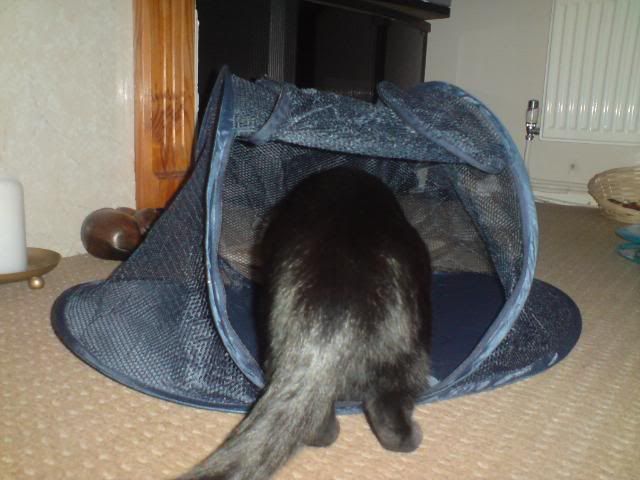 and i think they like it!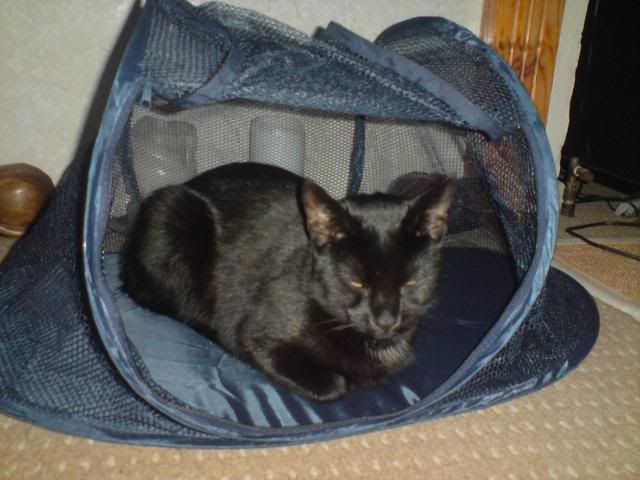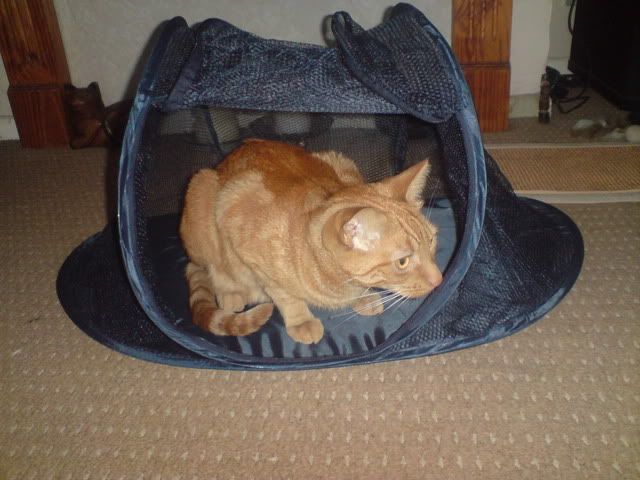 and it sends them to sleep!