Poor Diamond.....an old girl can't get any peace from Lexi - even when she's eating.
Diamond is submissive and gentle with the kitties, so I had no concerns about Lexi being up there like this - Diamond was very worried Lexi was going to get some of her food, and she just ate as quickly as she could! LOL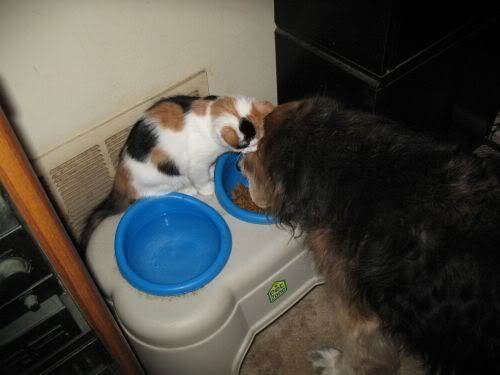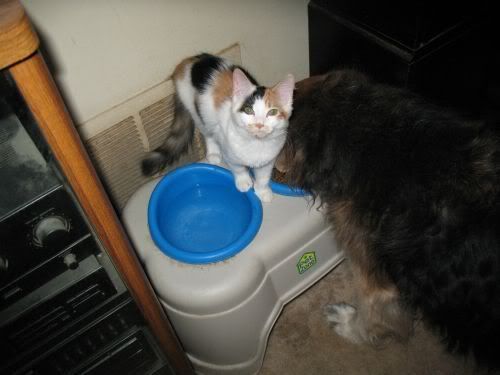 Lexi is quite the character - she even steals Diamond's toys and carries them to the bedroom and hides them under the bed - toys as big as she is. And she brings them out when she wants Diamond to play!