Just some random pics of my girl, since I haven't posted any recently. She's been with us for 9 months now!


Sarahp sent Gigi a catnip tree (and other toys) during the last SS exchange. Gigi still loves them!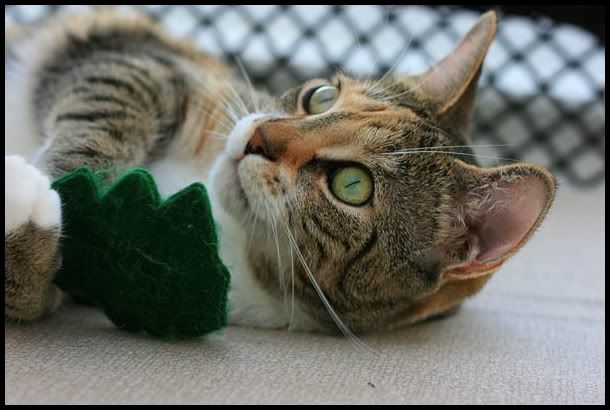 Playing with her sponge ball....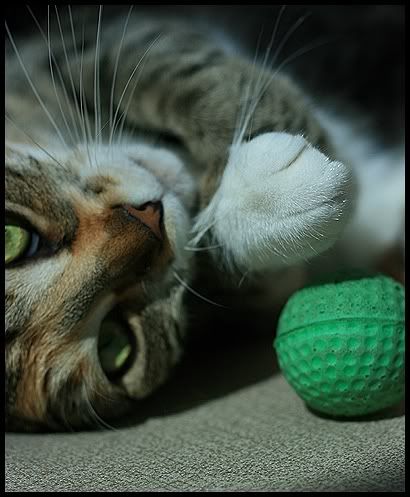 She's becoming quite the model! I thought I would try a photo session by placing her favourite mouse around her. Here's the results....


You honestly don't believe I won't get you back for this, do you?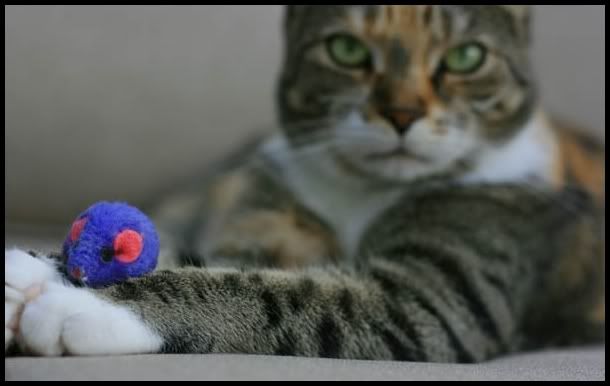 Maybe I'll go to sleep and you will disappear.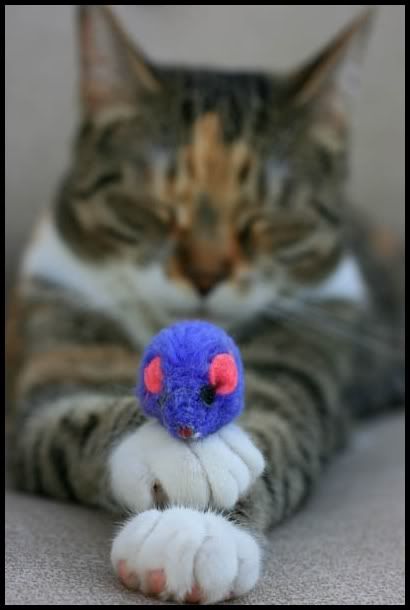 This is sooooo boring....*yawn*



OK human, take one more pic and I'll whack you one!