One of the Lucia's kittens is very premature. Renzo was always the runt. Here is his photo: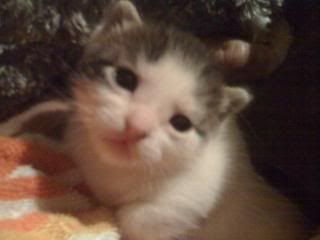 Here is his sister Rosa's photo: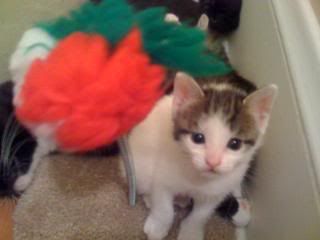 These were taken several days ago. But his ears are still down, his face is still flatter, his eyes are not blue yet and he is much smaller than the others. I am getting a little worried for him. I cuddle him extra and give him a bottle everyday to supplement since he looses any nipple fight that happens but I am worried about how far behind he is developmentally. Are there things I should worry about? Do premies have long term health concerns?