The beautiful Latifah...Hard to believe she is 12 weeks old...and growin' like a weed!
Martha Mae...who pretty much disappeared after she realized the camera was out...stinker!
Treat theif...Killian...'big brother' isn't so 'big' anymore, cause his baby sister has caught up with him...Tehehe
Hmmm...what's in here? Latifah, and Sable check out the box that some of my grooming supplies came in...I should have taken pics of the mess they made out of the packing peanuts earlier in the day
but I was concerned about picking up all the peanuts, cause Sable was carrying them ALL OVER the house!!!!
This makes a nice cozy hide out...the two instigators decide to chill out in the box...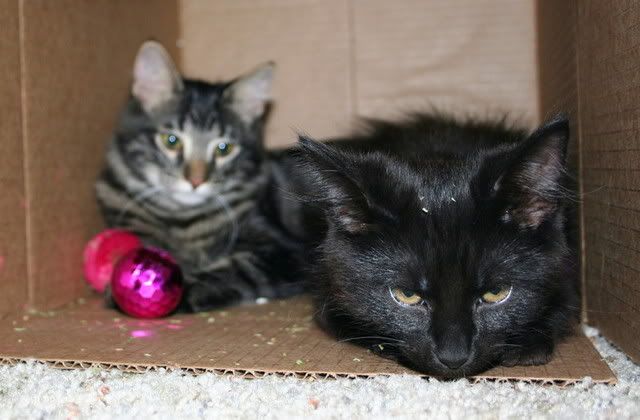 Gorgeous Sable...she's a tomboy though...
A 'naked' Kiira checks out the box...
Kiira...caught in the 'cleaning act'...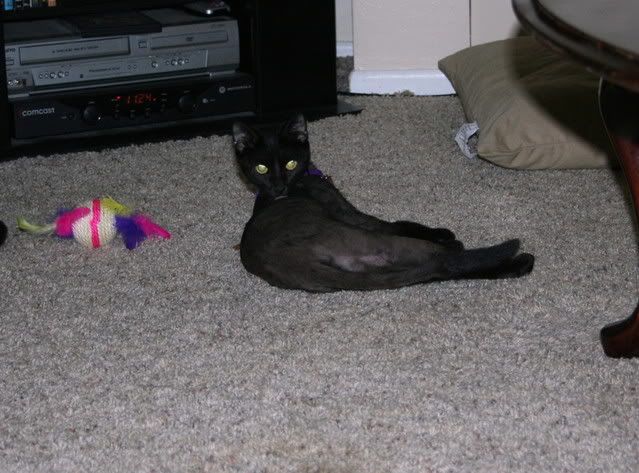 Kitties in the tree...note the upside down one...too hilarious; I didn't even know she was there, cause I was originally taking the pic of Killian playing with the mouse that is hanging infront of him; he stopped though...brat...but I still caught a pretty 'candid' shot anyway!