We took Thor with us to the lake. We knew he wouldn't be found of swimming, but he seemed to have fun with us. We went walking through a creek to pick up Geodes and Thor walk/ran right alone with us
Here he is in his get up!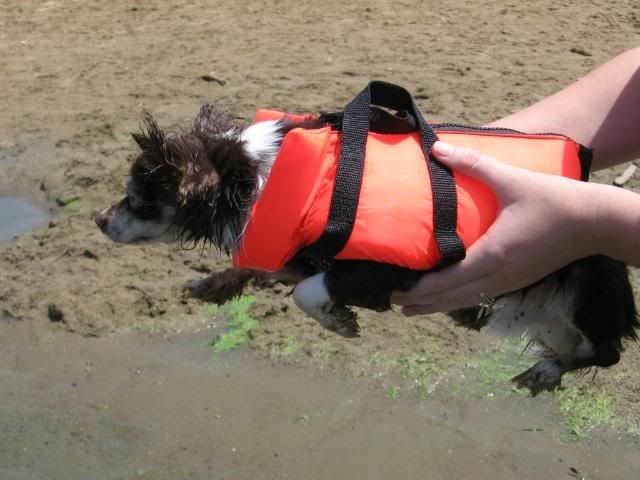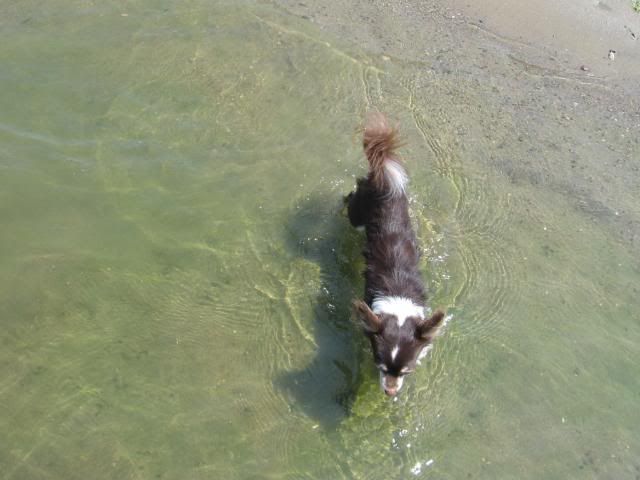 Thor liked being in that nasty water just about as much as I did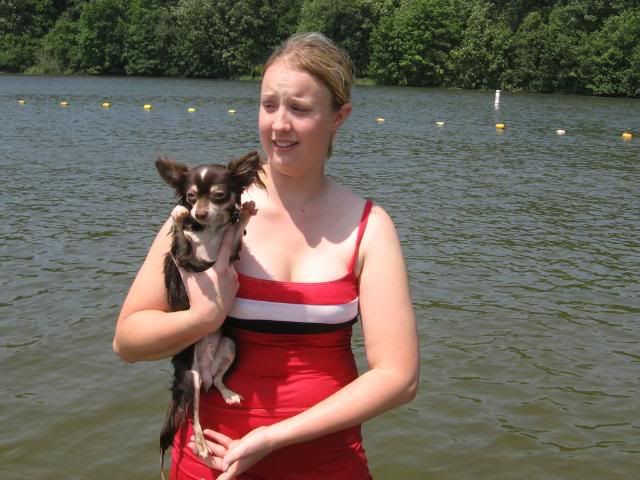 Knockout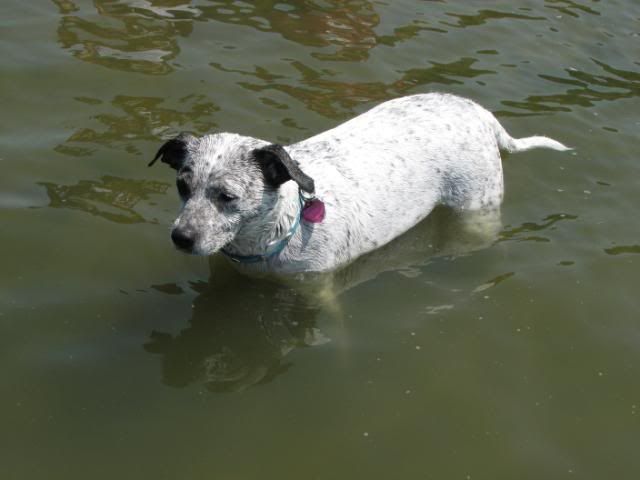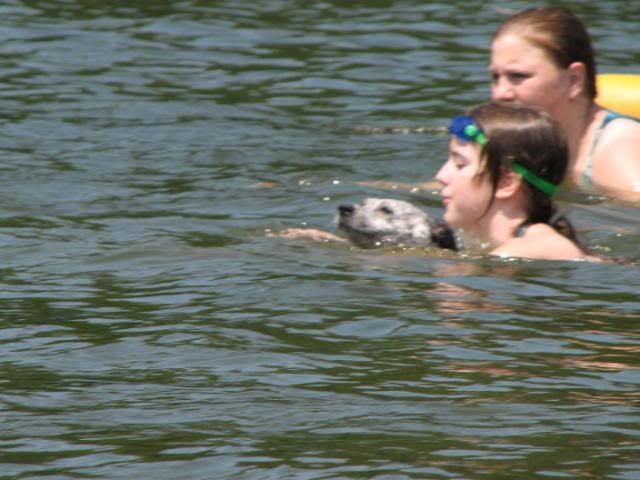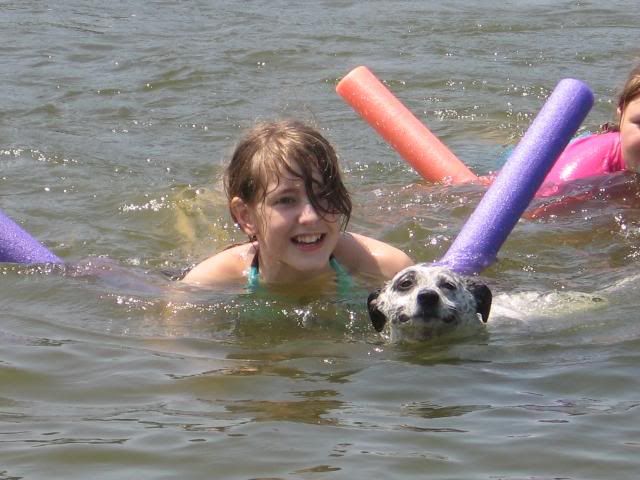 Sun bathing!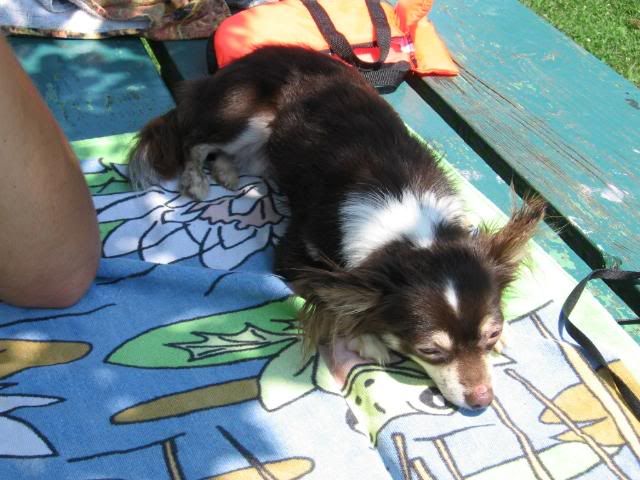 A video clip of him having a swimming race with Knockout
http://www.youtube.com/watch?v=MRqfI3a9x0s
Enjoy