I went to the Metal Masters concert on Wednesday with the bands Testament, Motorhead, Heaven & Hell and Judas Priest.
These bands were all popular in the 80's/90's and I was (or still am
) fan of them (except I was never really a Motorhead fan)...
Though those these guys have aged (as we all do) they still can rock!
Heaven & Hell is the band from the original Black Sabbath with Ronnie James Dio on vocals...I have been a Dio fan since 1975 so it was awesome to see him live again, he's 66 yrs old now and his voice is still as strong as ever!
Anyhooo, I promised Rigel (coolcat) some pics, with my little canera they didn't turn out real well but I worked on some of them with my paintshop pro and they look a bit better, lol!
Testament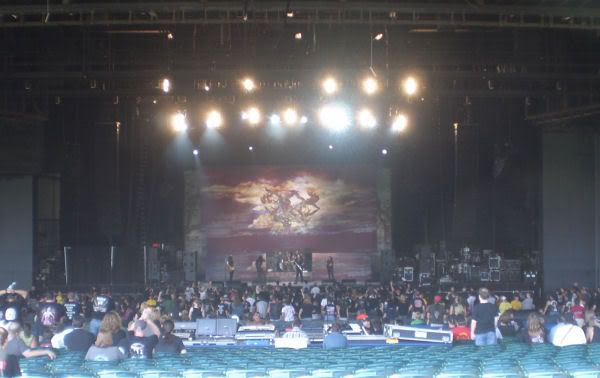 Motorhead (Sorry this is the best one, you can't see the band members unless you squint)
Heaven & Hell
this one isn't that great but you can see the gargoyles
Judas Priest (these ones came out the best)