Yep that's right, Thor brought home a kitty
My SO met me out at my granny's farm (where our horses are) and a little kitten ran up to Thor and started playing tag with him. I told the SO no, but he just couldn't keep his heart from melting.
So....here's our newest addition to our family, she doesn't have a name yet.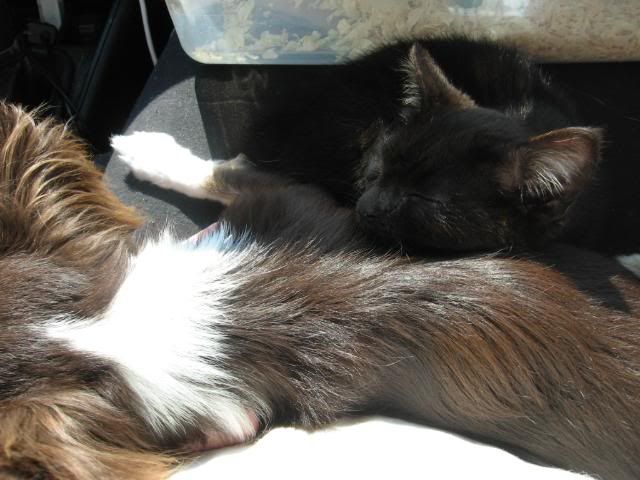 She keeps trying to milk him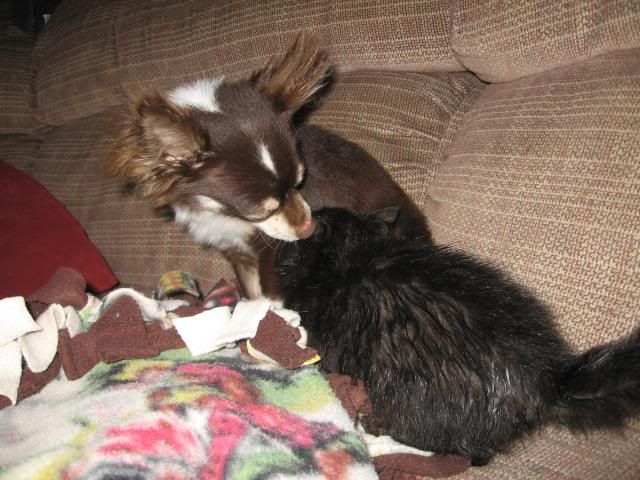 She has some eye gunk that needs some care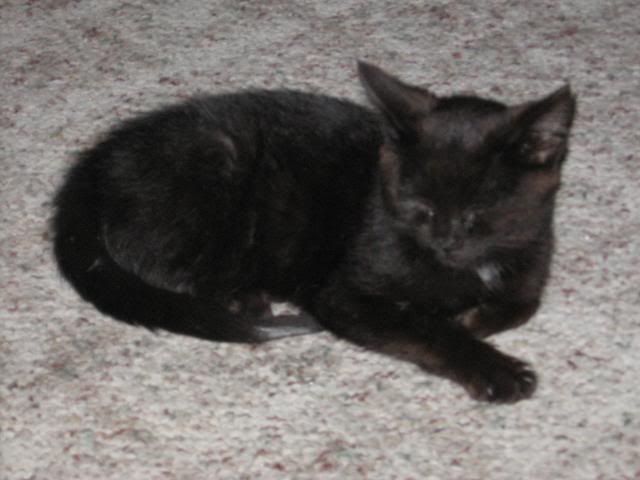 I can't believe we have FOUR cats
............