Can someone here tell me what his color/markings would be called? He was described by his former owners as a "Seal Point Blue Sphynx"
. I would call him a black tuxedo cat, minus hair! What do you think? Sorry about the quality of the photos.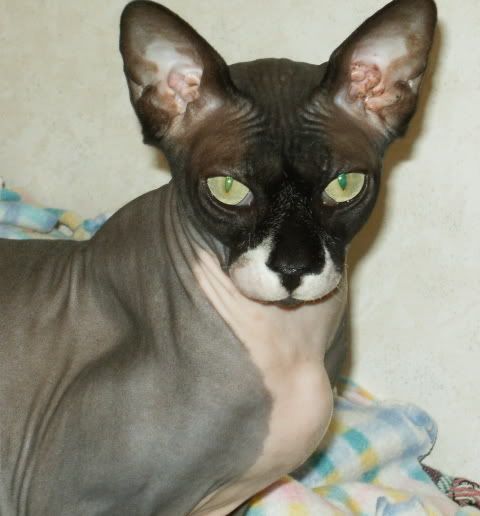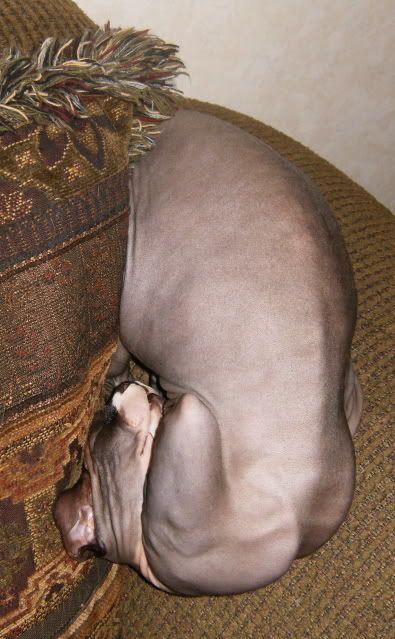 This one is under different lighting. He really was sleeping upside-down like that under his blankie!