Hello, about 2 years ago I adopted two stray kittens through a shelter. They certainly aren't anywhere near pure breeds, but the girl, Flossie, has some marked features and I'm curious about what her genetic makeup might include. Here are some pictures: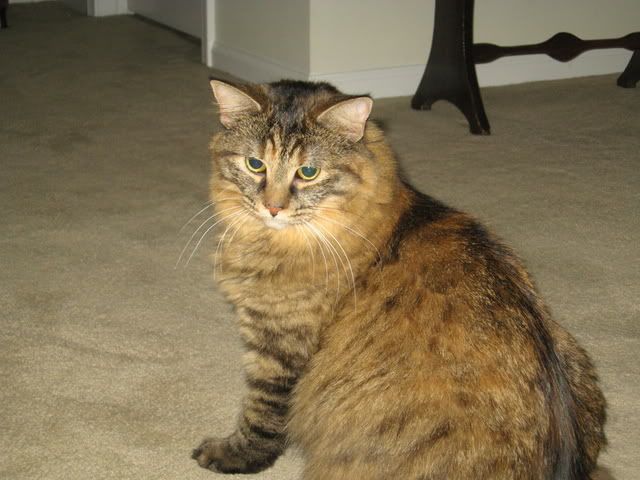 And this is a silly picture, but it shows her tail better: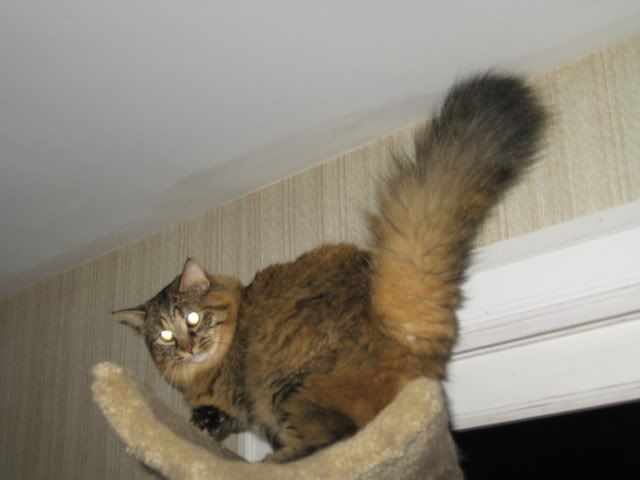 The boy, Chance, definitely is a tabby, with a spotty belly...domestic shorthair, I would assume?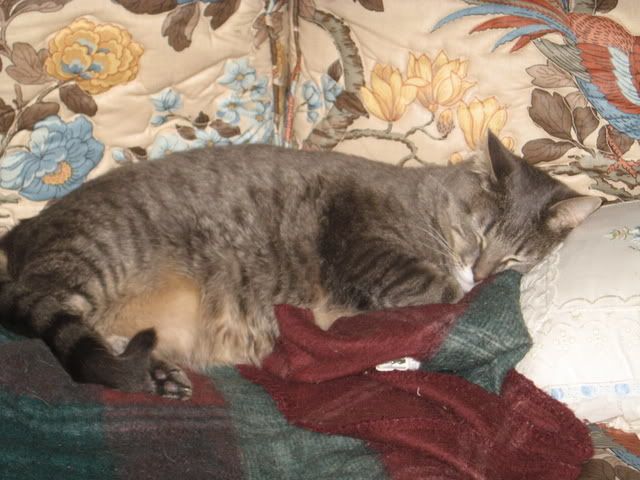 Thanks so much for your help, I've been wondering for quite a while!