So for you people who read my other thread about Cleo, we took her to the vet which costs us a lot since we had to get xrays and a lot of other things.
Results were good she had a swollen traik, so the vet gave her a shot of steroids that will last for 3 weeks and an eyedropper of antibiotics/potassium and some other things that I can't pronounce. It's only been a couple of days but I haven't herd her cough yet (crossing fingers).
Her eyes are blue because of the stupid flash on my camera, don't though I was zoomed, I wasn't that close to her.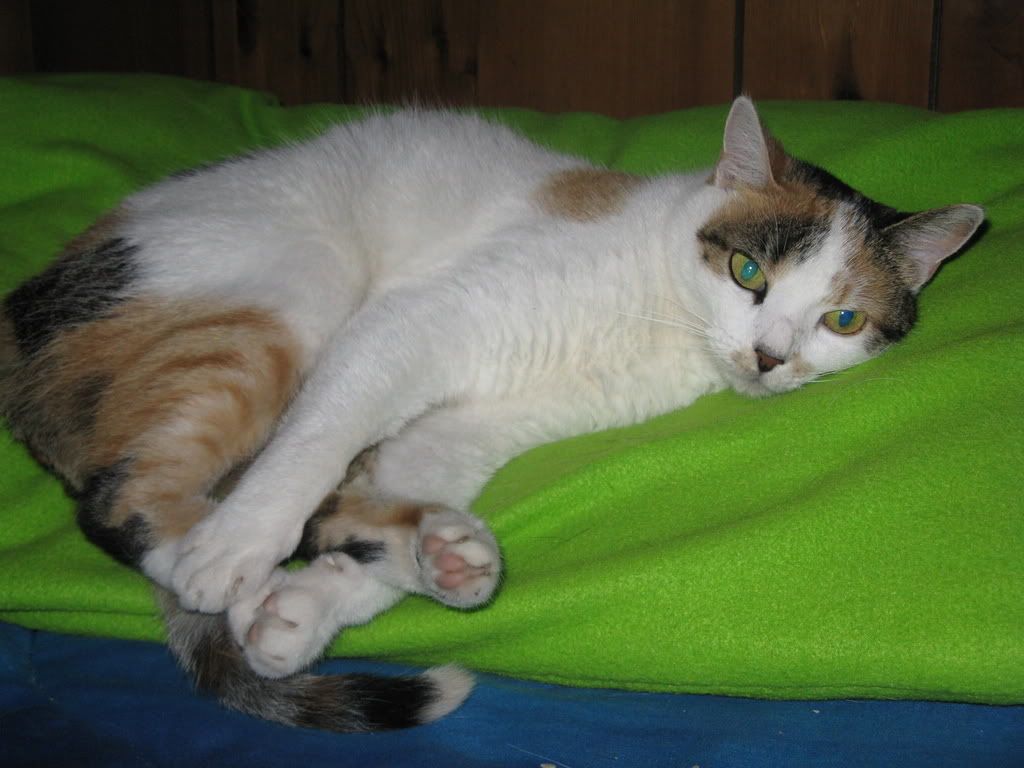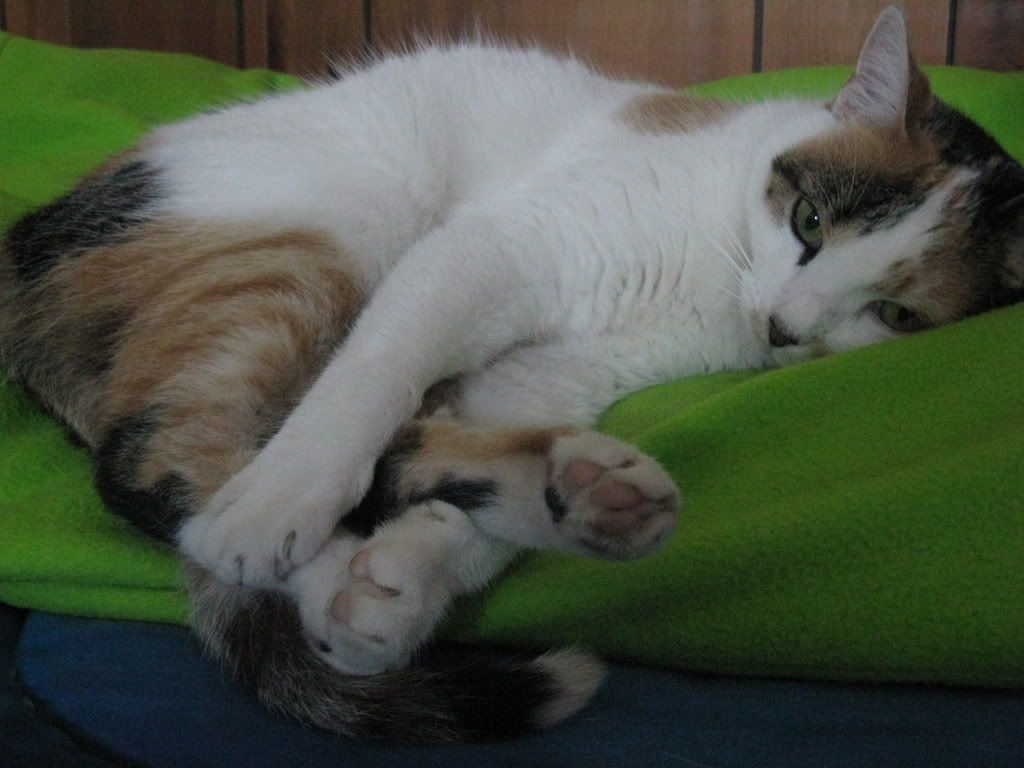 Here is a picture of her tail because it is very long and the colors on it are magnificent, they might be hard to sleep because of the blanket colors too, but notice the little white tip, she is so finiky about that she is always cleaning it.