I feel so sad for Stormy today. She would have been and am happy for Midnight.
Here are Pics of Midnight,Stormy and Coco the Mom.
Midnight is the black Cat. I gave him to my Sister.
This is my Coco.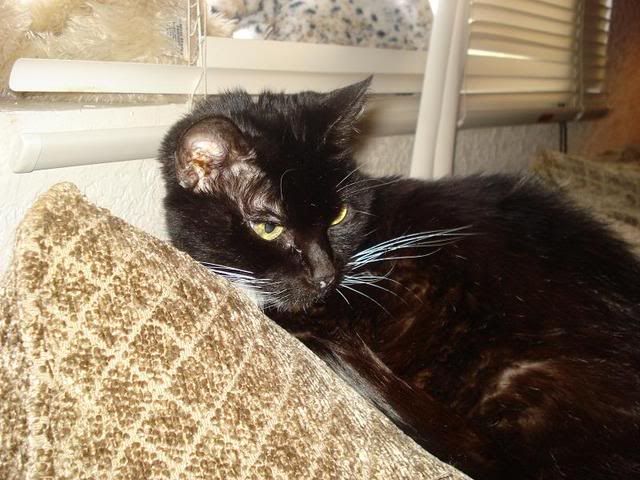 This was my Stormy who was Pts last from Akf and they think Kidney Cancer.