I just love him -he's soo gorgeous!!!! His name is Sir Winston Churchill.
He's a red telescope goldfish.
I went to a petstore a few weeks ago to get some supplies and while i was there i saw this little guy...in a huge tank and all by himself. Every time i walked past his tank he'd follow me and blow bubbles. My friend was with me at the time and said "Look, he wants to go home with you"
I thought it was funny, so i went away for a few minutes and then went back to his tank to see if he'd do it again- sure enough he did. He didn't follow my friend when she tried, just me
I thought he was prescious at the time but i wasn't planning on getting a goldfish, after all i was there at the petstore getting stuff to set up a community fish tank so i could add frogs/etc.
Well, i couldn't get him out of my mind (silly, right!). My tank was already ready, so a few days later i called my friend that worked at the store and asked if that little goldfish was still there in the big tank by himself, he said he was so i told him to hold him for me and i'd be on my way to get him! I drove over 20 minutes away (and past 4 other pet/aquaria stores) just for that little guy! He was worth it too!! I swear he's the most happy little fish too! This little guys is great!
When i get a little extra money, i'm planning on upgrading him to a much larger tank!
Here's my new fish-baby! I just love his eyes!!: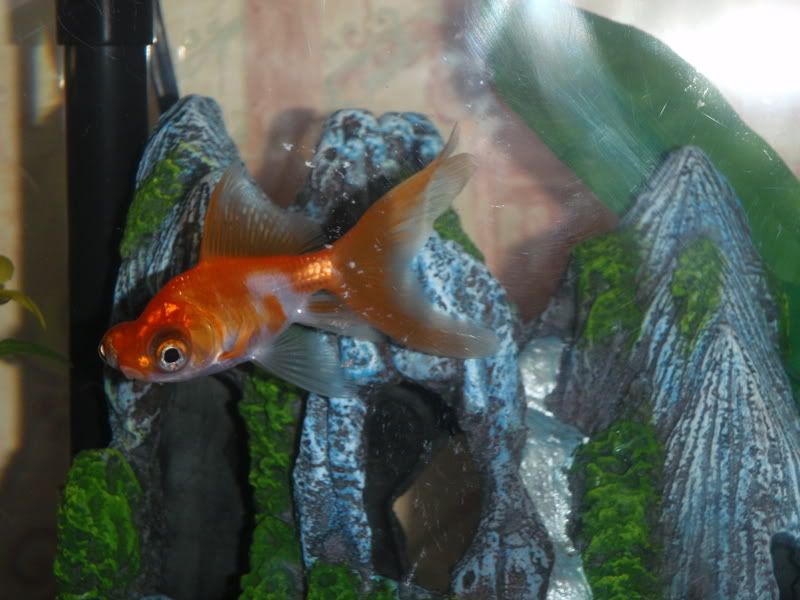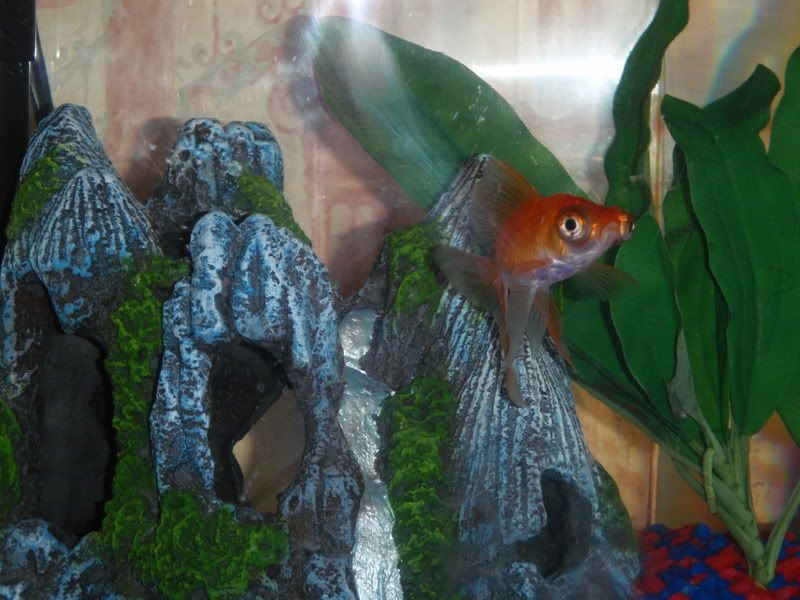 Sorry for the glare in this one. I still love it though because if you look close you can see him blowing bubbles