Hmmm...that's weird, I thought I'd just posted a thread, but it seems to have disappeared. :\\ Oh well, lol. Here it is!
There's a kitty that was abandoned by his owner and I'm going to catch and neuter him. He's super friendly, but I have to wait til hubby's work schedule changes to the evenings(in a couple weeks), so, for now, I'm feeding the kitty so he'll trust me and I'll be able to catch him when the time comes.
Anyways....
I was wondering what color he would be called? He's a dark chocolate color, but he has tabby markings.
I googled it and the only thing I could find that was relatively similar was the Havana Brown cat, but this boy's tabby markings are more obvious.
What do ya'll think? Here are pics I just took of him: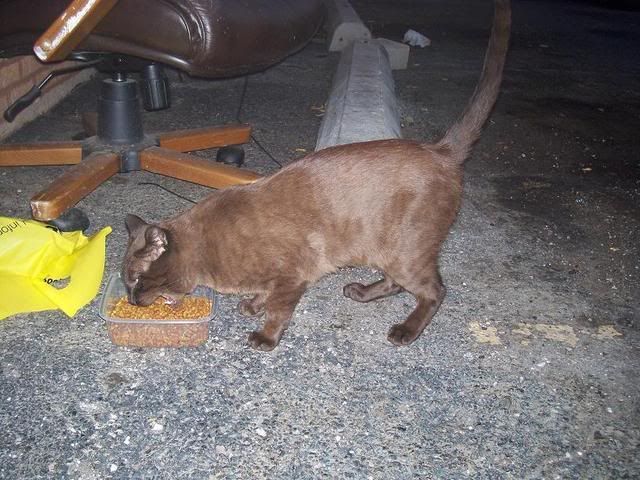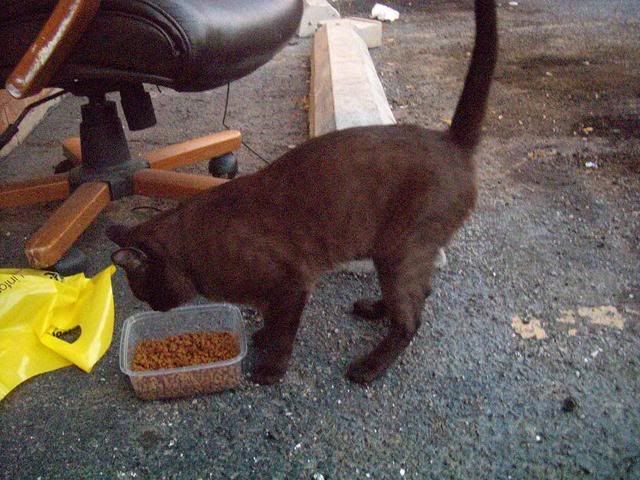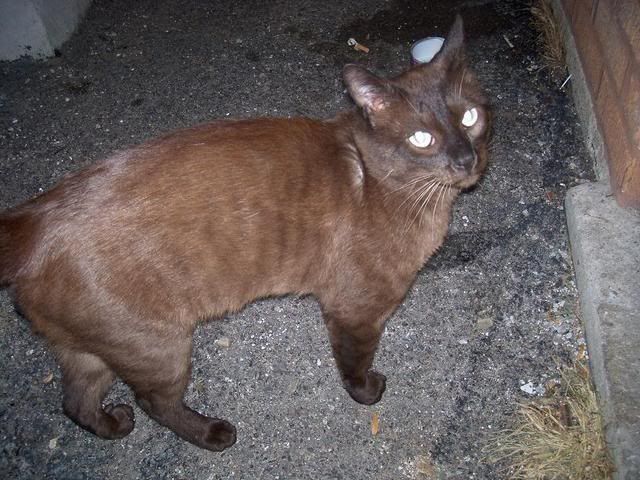 Isn't he the most beautiful kitty ever?!
I hope he adjusts to being an indoor kitty so I can have him all to myself, lol.