This week, among other things, my washer and dryer BOTH broke, so I spent an evening off at "grandma's house" (my mom) doing laundry, and had to bring my Kinnies!
Evie goes to Grandma's quite often, but this time I had a good camera!
To Grandma's house we go! (Yes, I was driving and I took the pic, but of course I waited until we got there and the car was stopped!)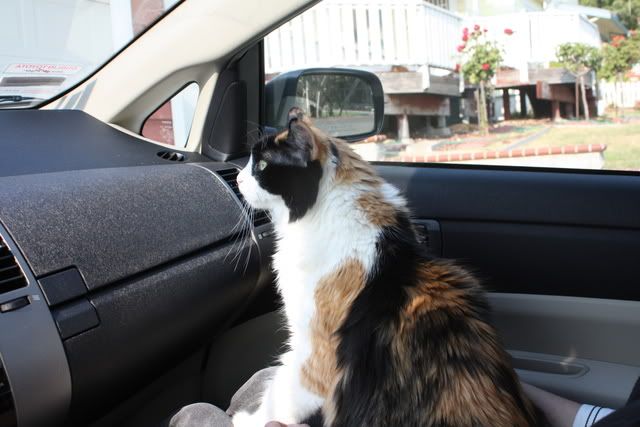 Let me outta this thing!!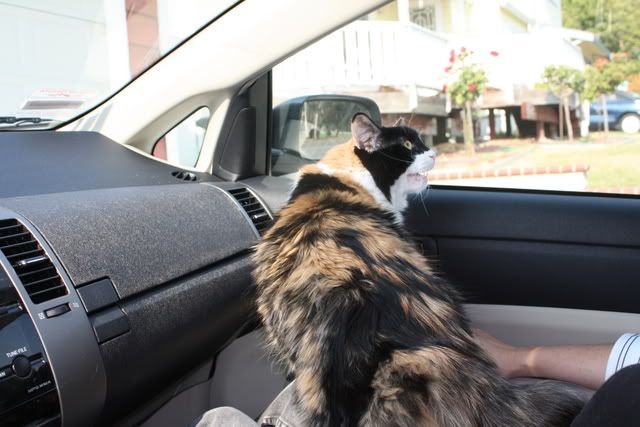 Evie LOVES grandma's house because it has a nice big bay window and she can see everything!
But what she likes to see the most is the bug!
"I got you little buggy!"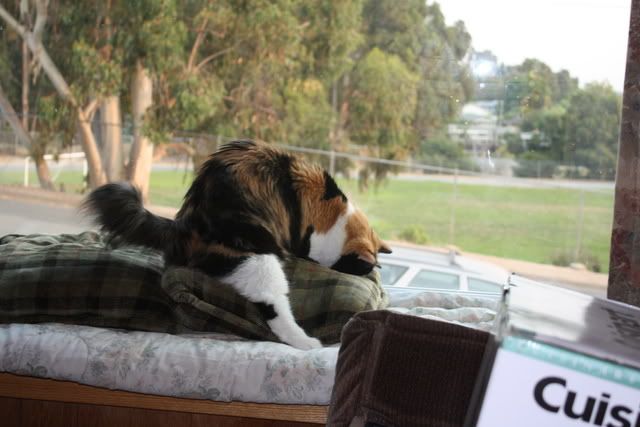 Whew, catching bugs is hard work.
Must end all fun, exciting days with some good lap cuddles!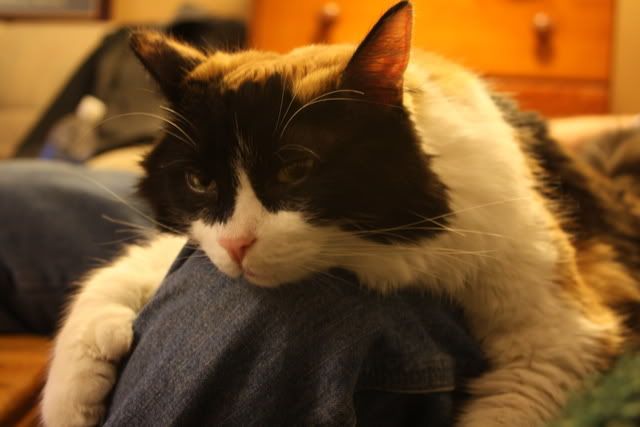 Thanks grandma for a fun (and constructive!) evening!