Hey everyone!
OMG OMG, the stray cat that brought her baby to our home had TWO kittens!!!! I'm in shock, I thought it was just one, she had him hidden inside an old abandoned car across the street. I saw her getting inside the car and I decided to follow her and I saw the baby! It is so weird because she only brought one here ( I already gave the first one to a great family).
I'm a little sad and worried, because I took him from his mother, but what can I do? I need to take him home to feed him and tame him so i can find him a home. If I wait, he will grow and no one will want him. he is eating already and he is very happy and playful, I love him
Now I have work to do , I have to start looking for a family for this little cutie, it is a boy also. I love doing this because I know I'm doing something to help cats, I wish I could do more. There are lots of strays in our comunity.
here he is, isn't he a cutie???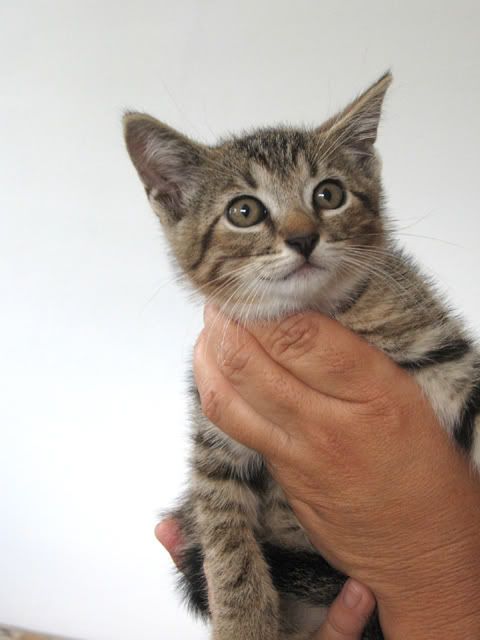 Tamar