Okay, here's the pics. The first two reptiles are my new ones, the rescue Columbian Tegu and the Kenyan Sand Boa my cousin the breeder sent me for my birthday:
Delilah, the Columbian Tegu: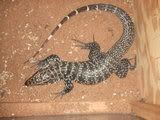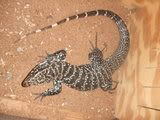 ~
Magma, the Kenyan/Egyptian/African Sand Boa: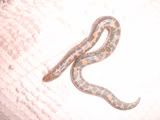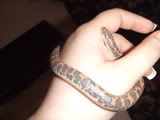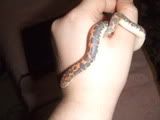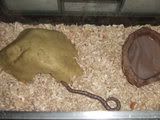 And let me say, that he is the sweetest, cutest little snake EVER!!
~
Fireball, the Albino Gopher Snake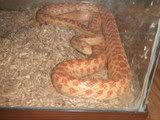 Also a real sweetie! He's about 13, now.
~
Diamond Joe, the Eastern Diamondback Rattlesnake
And he's actually a big old coward!
Well, there you go!