It's so tough to be a kitty. The things they do to you! Oh, no rest for the wicked...
And I promise I won't make huge posts like this too often! This is just a new toy and I wanted to share my experiments with you guys. I know you will appreciate them more than some people!
I took probably hundreds of pics today trying out a ton of different settings, these are the only ones that came out well (and that I thought you might enjoy, meaning are of Evie!)
I feel like I'm being watched!
Isn't this how the elegant ladies descend stairs in the movies?
One of these days I'll figure out how to open that cage!!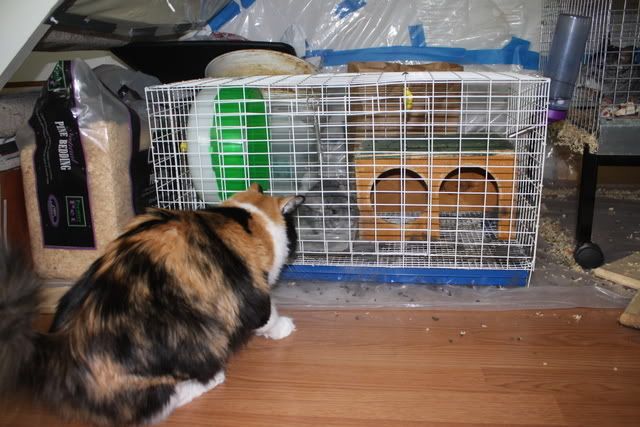 You know I'm your favorite table top decoration!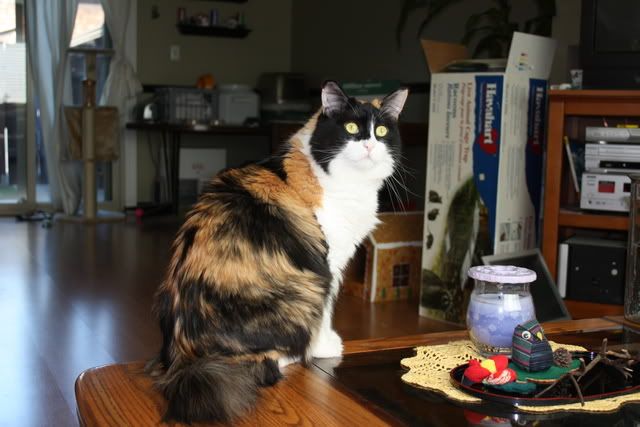 What mask??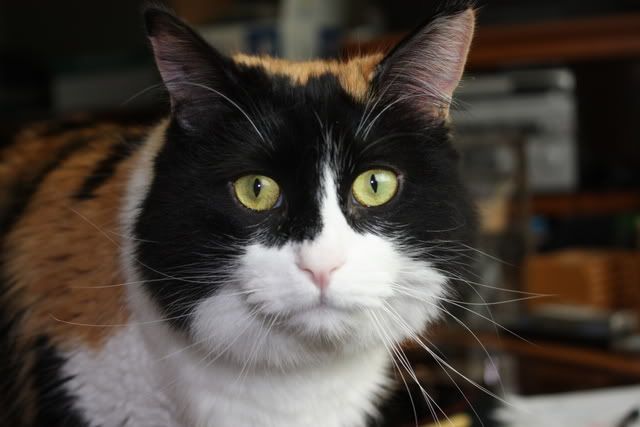 Does this position make me look fat?
Our cuddles
With this camera, you can almost see her "dirty spot"! It's about 5 hairs of orange, always makes her cheek look dirty. When we first got her, I kept trying to clean it!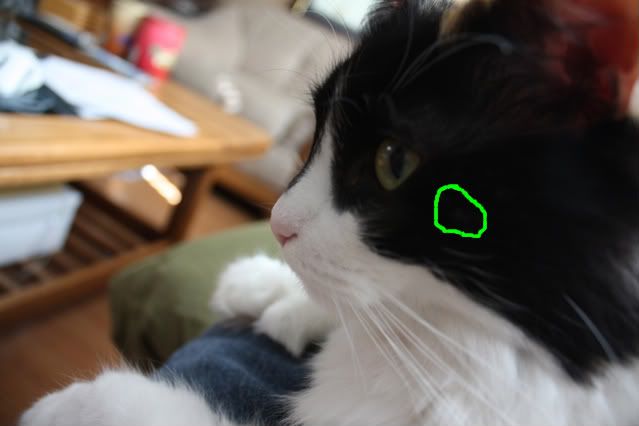 On my left, the TV. On my right:
The only birds Evie can catch!
My favorite kitty part- toeses!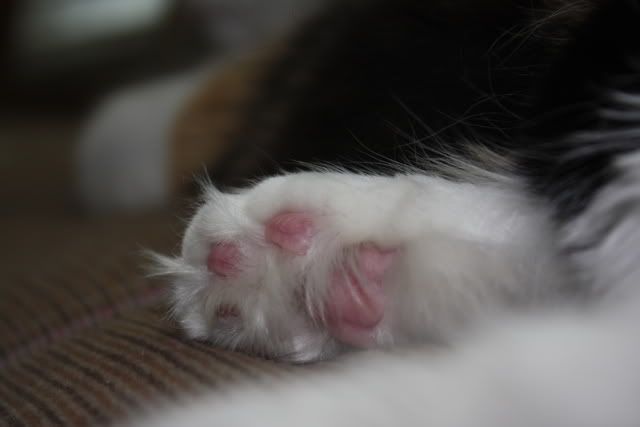 White nose.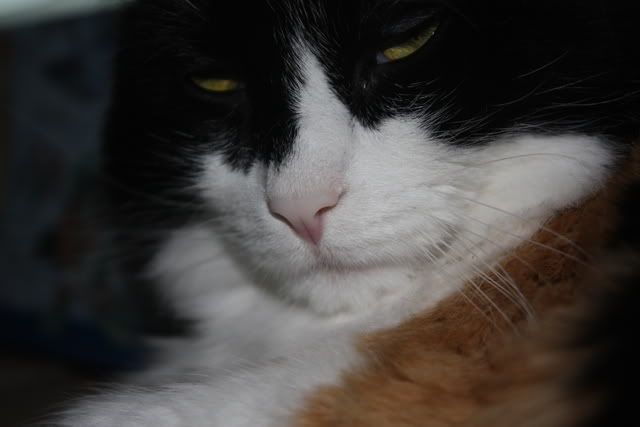 Ok, mom, I am no longer amused...