I was walking through the dinning room yesterday when I saw this cute little face.
Hey Mom! You want me to help you with this puzzle I found?
Pretty PLEEEEEASE?
This is harder than I thought!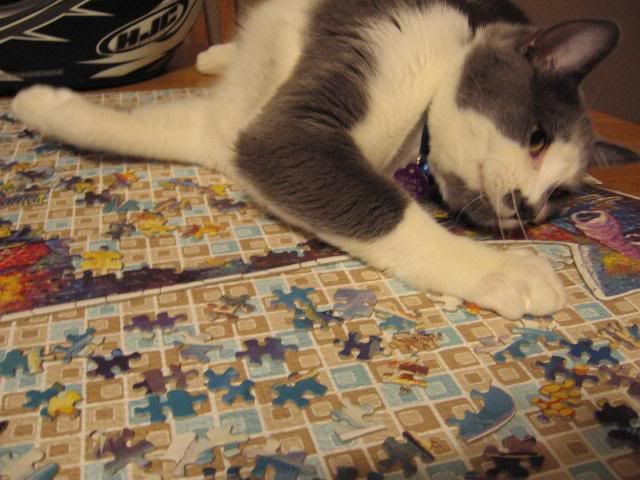 Hmmmm.....Maybe if I roll around a bit.....
NO!? What do you mean NO?! I'm just rolling around!
Oh I see! This is what it's supposed to look like!
This one MUST go here!